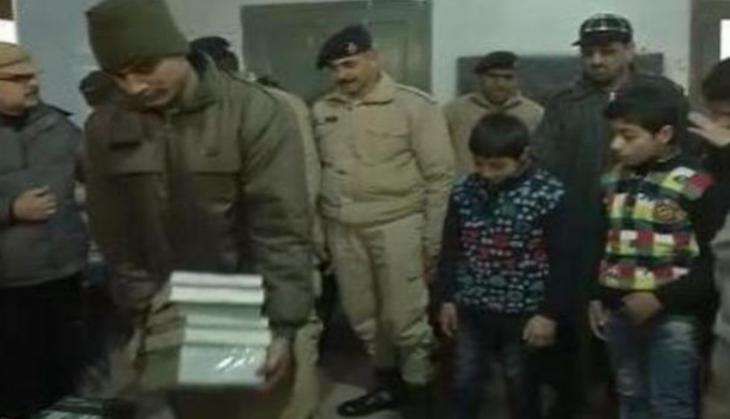 India's paramilitary Central Reserve Police Force (CRPF) on 19 December helped restore a school in strife-torn Jammu and Kashmir by providing basic amenities to students.
The personnel supplied white boards with markers, tables and benches, bookshelves, a projector, a water filter with storage tank and textbooks to the Naqshband Public School in Srinagar.
"Today, we got a water purifier, a projector, white boards and several books. We will be able to study better now," said a student, Rahila.
The education sector in Kashmir has been severely affected as schools remained closed for nearly five months following the prolonged separatist shutdown against the killing of a militant leader in July.
Arson attacks also forced schools and colleges to remain shut, derailing academic sessions.
The people in the neighbourhood maintained with the forces in spite of unrest in the last few months, the loss which the students suffered during these months and to help them overcome this loss commitment of CRPF towards extending help for their better education by providing modern audio visual aids of teaching, books for higher learning and R.O. System for safe and healthy drinking water.
Students and the school thanks for the help/support received from CRPF and ensured that the books/items provided will be put to the best use which will definitely help the teachers and the students.
"As we are deployed in this area, the principal of the Naqshband Public School met us asking for aid and the Indian government gave us five lakh rupees for this civic action programme," said the commandant of the 44th battalion of the CRPF, Rajesh Chaurasiya.
The Kashmir Valley has been grappling with one of the worst outbreaks of separatist protests after security forces gunned down militant Burhan Wani on 8 July this year.
Violence has compelled many students to move to other parts of the country for better education.
-ANI