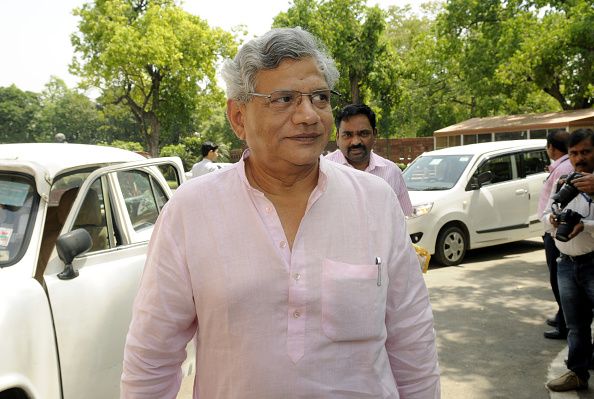 Terming the Narendra Modi government's move to drop amendments in the land bill as "mockery of parliamentary democracy", CPI(M) on 4 August questioned the need for bringing the three ordinances by the Centre.
"If you are going back to the old land bill by dropping the amendments then why did you bring three ordinances? Why did you waste time of parliament?" CPI(M) general secretary Sitaram Yechury told reporters here.
Government has reportedly proposed to do away with certain key amendments in the new land bill thereby taking an U-turn on the contentious land acquisition law.
"BJP opposed our amendments proposals earlier. Then the government brought three ordinances. Now they are bringing the same old bill. Is it not a mockery of parliamentary democracy and an attempt to negate the very foundation democracy?" he asked.
Referring to the stalemate in parliament, Yechury said the government is not coming out with any proposals to break the logjam.
He said not a single proposal has come from the government to break the logjam in parliament.Asked about division in opposition over the continuation of logjam in the House, the CPI(M) leader said "The opposition is united on the resignation demand. Our stand is very clear.
A high-power inquiry committee should probe into the alleged cases involving Chief Ministers and Minister at the centre.They should demit office till the probe is over."
Disapproving the Lok Sabha Speaker Sumitra Mahajan's suspension order against 25 Congress MPs, Yechury described it as "unprecedented in independent India" fore taking recourse to Rule 374(A) in Parliament. It has never happened before.
Even 2 MPs who were not present in the House were also named."On what basis their names were in the list? he asked adding "it is an excessive in nature and showing unwarranted discrimination."
Asked whether CPI(M) will move any motion against the Speaker, he said "We have not decided yet. We are against the action let's see."
- PTI