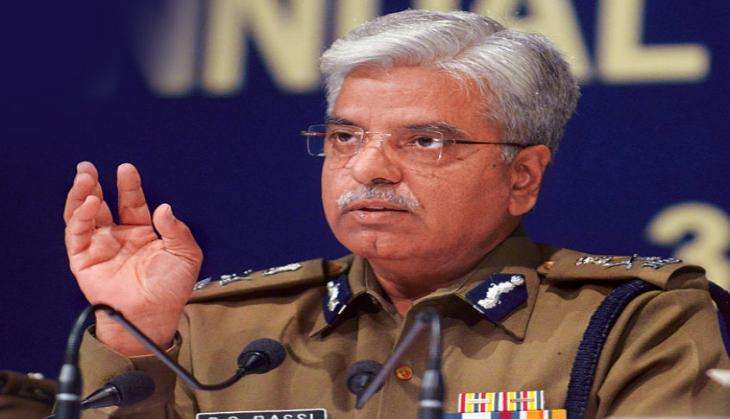 B S Bassi, who finished a controversial tenure as Delhi Police Commissioner with frequent run-ins with the AAP government, on Tuesday was appointed as member of UPSC, a Constitutional post, with a five-year tenure.
According to The Indian Express, the government cleared Bassi's name, as member of the Union Public Service Commission (UPSC), which conducts the civil services examination to select IAS and IPS officers among others. The Commission has a maximum strength of 10 members besides a Chairperson.
Bassi, 60, is a 1977 batch IPS officer of Arunachal Pradesh-Goa-Mizoram and Union Territories (AGMUT) cadre. He retired as Delhi Police chief in February this year and will have a tenure of about five years till February 2021 as a member of the UPSC.
A member of the UPSC can have a maximum six-year tenure or till he attains age of 65 years, reported The Indian Express.
Bassi's tenure as Delhi Police Commissioner, especially towards the end, had come under criticism after the arrest of Jawaharlal Nehru University Students Union (JNUSU) President Kanhaiya Kumar over the sedition row. The former police chief was also involved in a running battle with the AAP government led by Arvind Kejriwal.
Alka Sirohi, David R Syiemlieh, Manbir Singh, Former Navy Vice Chief D K Dewan, Vinay Mittal, Chhatar Singh, Prof Hem Chandra, Arvind Saxena and Prof Pradeep Kumar Joshi are other members of the UPSC, headed by Deepak Gupta as its Chairman.
The members to the Commission are mainly experts drawn from various streams which includes the IAS, IPS and other all india services.
As per the report, it had former CBI Director A P Singh as one of its member, representing the IPS. However, after his name was linked to controversial meat exporter Moin Qureshi, he tendered his resignation in January 2015.