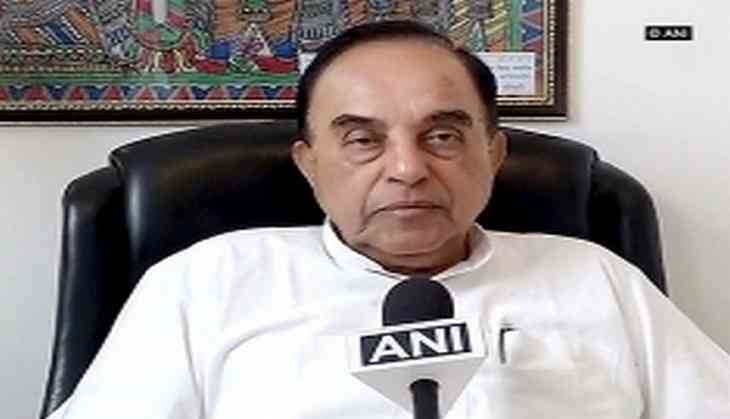 Bharatiya Janata Party (BJP) leader Subramanian Swamy on Monday condemned the Congress Party's act of locking its MLAs in the wake of the horse-trading allegations and said it may happen that the grand old party distributes money to their leaders to remain loyal to the party.
"This act of the Congress Party indicates that they are trying to hide the nefarious activities of their MLAs and can distribute money to them to remain loyal to the party," Swamy told ANI.
Swamy said there is no use of locking the MLAs in a different state and the Congress Party cannot excuse themselves by saying that this has been done by other parties as well in the past.
"The MLAs could be congregated at one place, to ensure that they are not absent at the time of voting, but locking them up is not correct," he said.
Earlier on Sunday, the Congress accused the BJP of buying and threatening their MLAs in Gujarat for Rs. 15 crore and paraded its 44 MLAs who are camping here.
Addressing a press conference, senior Congress MLA from Gujarat Shaktisinh Gohil said, "Ask these MLAs the way they are threatened, they chose to stand by party even when offered Rs. 15 crore."
The Congress had said that the BJP is using "money, muscle and state power" to engineer defection, after at least six of its MLAs had resigned from the party to join the BJP.
The party on July 28 flew 44 of its MLAs to Bengaluru to stop more of them from switching over to the BJP.
In this backdrop, the Election Commission of India (ECI) on Saturday sought an enquiry report from the Chief Secretary of Gujarat over the allegations made by the Congress.
-ANI