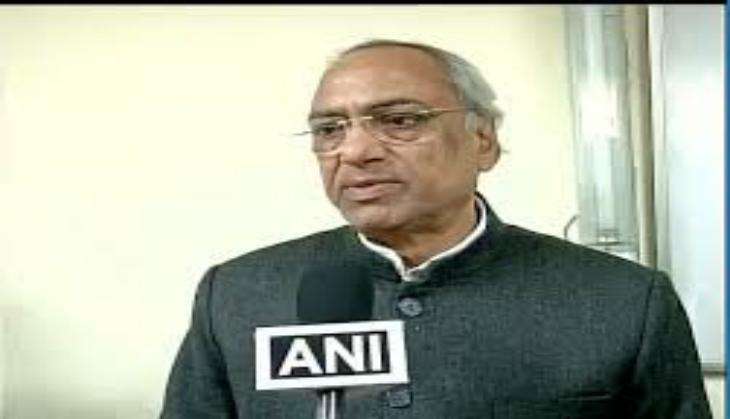 Congress on 7 January complained to the Election Commission against BJP MP Sakshi Maharaj for his controversial remarks made in Meerut in poll-bound Uttar Pradesh and sought immediate action against him.
AICC Secretary, Legal and Human Rights department, KC Mittal said Sakshi Maharaj has not just violated the Model Code of Conduct but also the law and asked the EC to view his remarks as per recent judgment of Supreme Court prohibiting seeking votes in the name of religion.
"It has been requested that the entire statement by Sakshi Maharaj may be perused and appropriate action taken against him and Bharatiya Janata Party (BJP) in the this regard, in view of the nature of offending statement," he said.
In his complaint to CEC Nasim Zaidi and two other ECs, the Congress cited the Supreme Court verdict holding that elections to the state legislatures or the Parliament must be secular and any appeal in the name of religion, caste, community and language, is impermissible under the Representation of People Act, 1951.
"If examined by the Election Commission (EC) in entirety, it is not only in violation of the Model Code of Conduct (MCC) but may be punishable in law," Mittal said in his letter.
"Any violation should be dealt with firmly and effectively and immediate necessary action should be taken against all persons violating the law," he added.
He also said that since the election process in five states has already commenced, Election Commission should issue instructions to officials in all poll going states to ensure that no party or candidate violates the law and MCC.
"It is necessary that the Commission issues instructions, orders to all its CEOs, DEOs and other electoral officers and authorities in five states to ensure that during the election campaign no such appeal is made in contravention of the said judgement and EC instructions," he said.
Maharaj was booked for allegedly hurting religious feelings after he indirectly blamed Muslims for the population growth in the country that sparked a controversy, days after Supreme Court outlawed seeking votes in the name of religion or caste.
As the outburst by the MP from Unnao in poll-bound Uttar Pradesh drew strong condemnation from opposition parties, the BJP distanced itself from the comments made at a 'sant sammelan' here yesterday while the Election Commission sought a report from Meerut district administration.
"Those with four wives and 40 children are responsible for the population increase in the country. Hindus are not responsible for the increase in population," he said.
"Strict laws are required in this country if we really want to curb population. Parties need to rise above politics and take decision for the sake of the country," he added.
Mittal said Sakshi Maharaj's speech is "offensive" as it is based on caste and religion and goes against the recent Supreme Court judgement and warned that anyone even raising communal slogans linked to religion will come under the purview of the Supreme Court judgement.
--
PTI