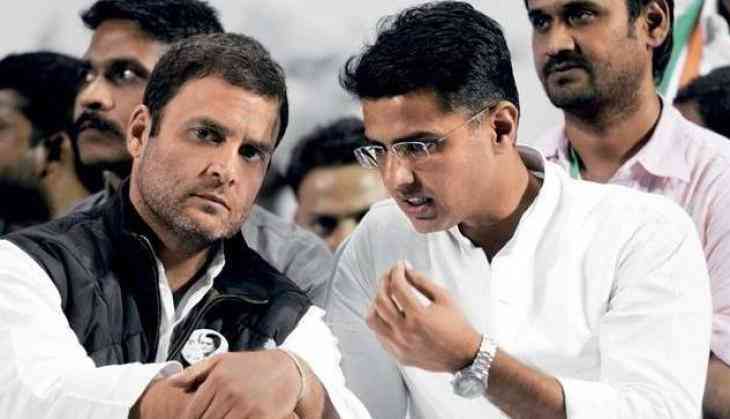 In a post-poll crisis in Grant Old Party, suspense over Rahul Gandhi's resignation as Congress president continues. Even it is speculated that Rajasthan Deputy CM and State Congress chief Sachin Pilot is also in a row to quit the post. According to report Pilot is to step down if Rahul Gandhi quits from his leadership role.
According to Times Now reports, sources said that Rahul Gandhi played a crucial role in appointing Sachin Pilot as the Rajasthan Congress chief in 2014. After Congress bagged majority in 2018 Assembly polls, Pilot was made the deputy CM of the state while Ashok Gehlot swore as the Chief Minister.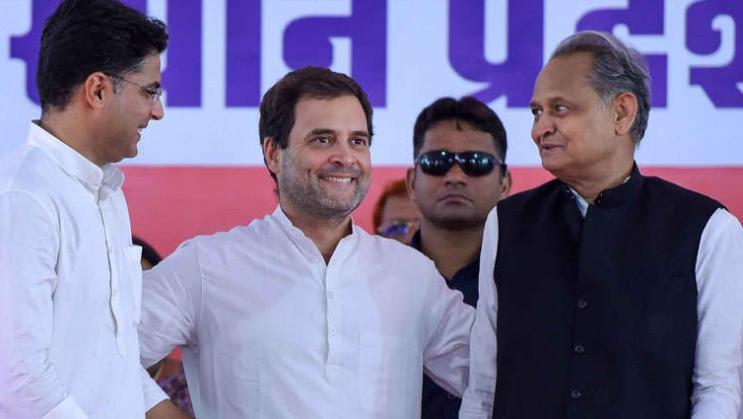 Congress has tasted a crushing defeat by the hands of the Bharatiya Janata Party(BJP) in the 2019 Lok Sabha elections, following which Rahul Gandhi has offered to resign from the post of party president. In a key meet of Congress Working Committee, Rahul Gandhi offered his resignation, which was 'unanimously' rejected by the committee.
However, it is said that the Rahul Gandhi resignation drama has not yet ended. According to sources, Rahul Gandhi is stick to his resignation decision as Party chief, that uncertainty also loomed over Pilot's position in the party.
In Rajasthan's 200 member Assembly, Congress has 100 MLAs, the BJP has 73, BSP 6 and others. The House also has 13 Independent members. The Congress government in Rajasthan appears to be in crisis as the Mayawati-led BSP MLAs were scheduled to meet Kalyan Singh on Monday. However, the meeting was cancelled at the last minute, reports news agency.
Also read: Naveen Patnaik takes oath as the Chief Minister of Odisha for fifth term