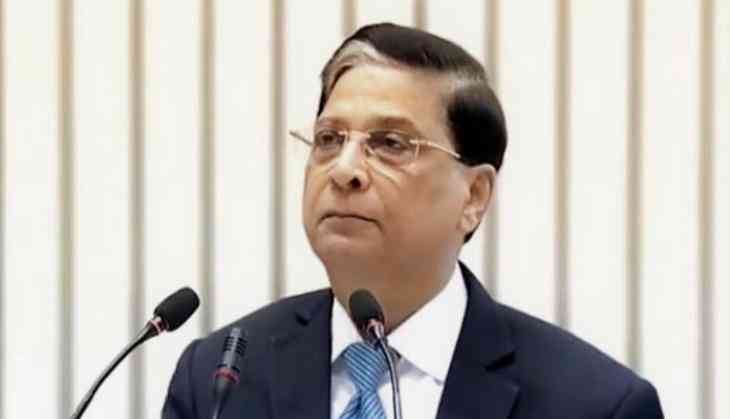 The Congress MPs on Monday approached the Supreme Court challenging the direction to Vice-President Venkaiah Naidu to initiate impeachment proceedings against Chief Justice of India, Dipak Misra.
The two Congress Rajya Sabha MPs Partap Singh Bajwa and Amee Harshadray Yajnik have filed a petition in the Supreme Court against the Vice-President Venkaiah Naidu's decision to reject the notice of impeachment last month.
Also read: CJI Impeachment motion: Opposition submits CJI Dipak Mishra's impeachment notice to Venkaiah Naidu; Supreme Court calls it 'unfortunate'
The petition, settled by Congress MP and senior lawyer Kapil Sibal, told the court that Naidu's decision appears to be motivated by "political consideration" and should be set aside for being "arbitrary and illegal".
"The rejection seems to be motivated by political consideration beyond the constitutional scheme which is buttressed by the fact that one of the charges against the Chief Justice is that he has been partial in assigning political sensitive cases pertaining to the ruling party before particular benches of this Hon'ble Court in order to get a predetermined outcome," claimed the petition.
"None of the reasons given by the chairman in the impugned order carry any weight or are legally tenable. It deserves to be set aside for being wholly extraneous and ultra vires to the provisions of the Constitution of India and the Inquiry Act," stated the petition filed through advocate Sunil Fernandes.
Also read: Blackbuck Poaching Case: Race 3 star Salman Khan's bail plea to be heard in July by Jodhpur Court
"In the absence of a full-fledged inquiry, it is not possible to return any findings on the same. Yet the impugned order, in a cavalier, cryptic and abrupt manner, shockingly holds that none of the other charges is made out without disclosing as to on what basis was this finding returned," said the plea.
Earlier, over 70 MPs of the Rajya Sabha belonging to seven political parties gave the notice for the impeachment against the CJI. Vice President Venkaiah Naidu could constitute a committee to look into the issue.
Rajya Sabha Chairman and Vice President M Venkaiah Naidu rejected the notice to impeach the CJI given by opposition parties led by the Congress. He states that there was no substantial merit in it. According to reports, Naidu held extensive consultations with top legal and constitutional experts, including former chief justices and judges, before taking the decision.