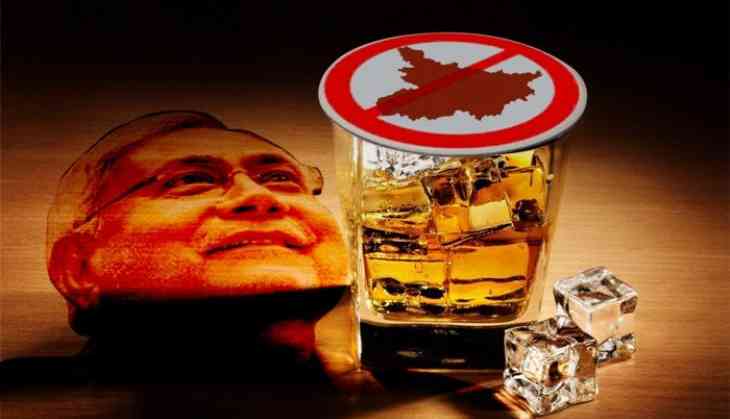 An 11-member delegation from Chhattisgarh, comprising lawmakers, officials and others, today returned after a three-day tour of Bihar during which it studied about prohibition law in force in the state for over two years.
Earlier, in November last year, a similar delegation from Karnataka had toured the state, meeting common people and also Chief Minister Nitish Kumar who took the radical step of enforcing liquor ban in April 2016 keeping with the promise he had made to the state's women before last assembly polls.
The delegation from Chhattisgarh, which visited the Bihar Chief Minister's official residence 1, Anney Marg, yesterday, could not meet Kumar as he was indisposed though its members were briefed on the prohibition experience by former Chief Secretary Anjani Kumar Singh, who has been appointed as Advisor, Policy and Programme Implementation, upon his retirement.
The delegation, which comprised MPs Dinesh Kashyap and Kamla Devi Patle, MLAs Ashok Sahu and Rohit Kumar Sai and the tribal state's Secretary for Excise D D Singh, among others, told the Chief Minister's Advisor that during their tour of various parts of Bihar, they found that women were highly appreciative of prohibition, chief minister office sources said here.
They also claimed that Chhattisgarh Chief Minister Raman Singh was also in support of prohibition and "trying to build an environment to introduce the measure".
Anjani Kumar Singh told the delegation that the state imposed a ban on sale and consumption of liquor in April, 2016 notwithstanding an annual revenue loss of about Rs 5,000 crore as it took the view that the people would be able to save up to Rs 15,000 crore a year which they were spending on alcohol and thus benefits would far outweigh the costs.
He told the delegation that people were now spending more on their children's education and raising their own standards of living and there has been a drop in incidence of road accidents and domestic violence.
He also said that soon after Kumar's return to power in November, 2015, a campaign had been lodged to channel public sentiment in favour of the radical step by means of street plays, graffiti etc.
(PTI)