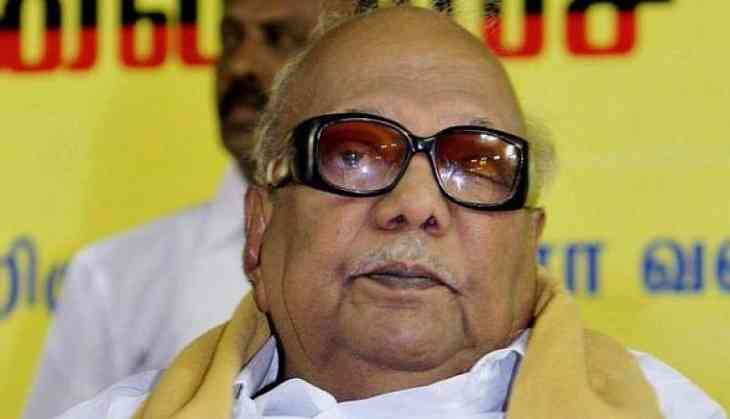 The health condition of DMK chief M Karunanidhi has made the panic situation in Chennai when he got admitted to Kauvery Hospital after getting to the critical stage. However, on Sunday at around 8 pm, the DMK chief's health condition got improved after a temporary setback when the leader is being treated. Due to his bad health news, his followers had gathered outside the hospital due to which around 5,000 police force have been deployed across the city and also the shops in the city have been closed early. On Sunday night, the roads toward the hospital were also blocked at around 9:30 pm, the government has also ordered to shut all the liquor shops early.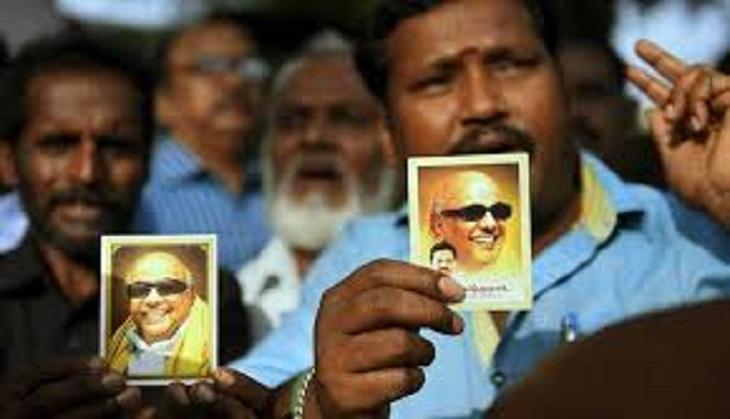 Reportedly, Karunanidhi's son MK Stalin also said that 'there has been an unexpected setback in the health condition of his father and after a critical medical care DMK chief is normalizing.' He also added that a team of doctors has been continuously monitoring and giving treatment to his father. Stalin has also appealed to the party supporter to remain calm and not to involve in any kind of violence, not disturb Police.
A press release has been issued by the DMK party on its official Twitter account in which it has been stated about the health condition of DMK chief.
Check out:
தலைவர் கலைஞரின் உடல்நிலை குறித்த காவிரி மருத்துவமனையின் இன்றைய அறிக்கை. #KalaignarHealth pic.twitter.com/EEPUik27xX

— DMK - Dravida Munnetra Kazhagam (@arivalayam) July 29, 2018
According to the reports, the state Chief Minister Edappadi K Palaniswami would reach Chennai from Salem today to meet the chief. Earlier, Vice President M Venkaiah Naidu and Tamil Nadu Governor Banwarilal Purohit also visited to meet DMK chief at the hospital.
Earlier on Saturday, Karunanidhi (94) was rushed and admitted to the private hospital in Chennai when his blood pressure got low.
Meanwhile, the DMK leader A Raja has requested the party followers and supporters not to believe on any rumours regarding Karunanidhi's health condition on Sunday.
Also read: Delhi: Alert! Yamuna river water reached to highest level in the last 5 years; at least 3000 people evacuated