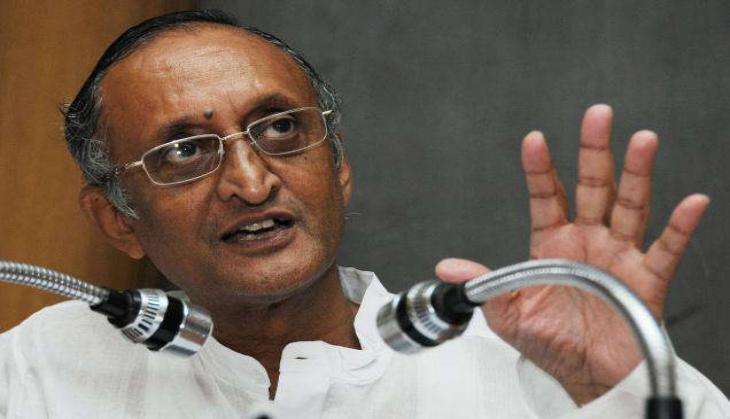 A day after Union Finance Minister Arun Jaitley expressed that the Centre was unable to provide moratorium to West Bengal, state finance minister Amit Mitra said on 5 August that the Centre was disturbing the federal structure.
"How can the Union Finance Minister say such things lightly?" Mitra asked.
On 5 August, the TMC raised a question in Rajya Sabha during the zero session on the restructuring of debt for Bengal and asked for a financial package, but it was cancelled. The central government has observed that West Bengal may be headed towards a financial crisis.
Mitra said that it was unfortunate that the Centre could give $10 billion for debt restructuring to countries like Greece and Italy but not for the restructuring of debt-ridden states like Maharashtra, Gujarat, Andhra Pradesh and Uttar Pradesh
"As we cannot take any loan without the permission of the central government, the Centre cannot avoid its responsibility so far as repayment of the loan is concerned," Mitra said, adding that the Centre has deducted Rs 1,41,940 crore rupees between 2011-2016.
"The burden of loan that we are carrying has been done by the previous Left front government. The bonds and small savings during the left front regime have started to mature and between 2011-2016 financial year the state government has Rs 42,312 crore as repayment of principal and interest. In the next five years between 2017-22 we will have to pay nearly only one lakh crore as interest and if we consider loan plus principal then it will reach Rs 2,53910 crore," he said.
Referring to the state government's move to take another Rs 1,000 crore in August, Mitra said that in the last five years, the state government has taken Rs 1 lakh 13 crore from the market and that Rs 94,000 crore was spent on the repayment of loans taken by the Left Front government. "We could only take 18,000 crore for the development of the state," he lamented.
Reacting to Mitra's statement, BJP national secretary Rahul Sinha said that the the state government was organising festivals and celebrating with the money taken as loan from the Centre for the state's cause.
Congress leader Adhir Chowdhury said that the state government should concentrate more on the development work rather than discussing the issue of the debt in the Centre .
West Bengal owes an amount of Rs 3,04,940 crore. Here's a look at how much debt the other states are in:
Maharashtra: Rs 3,79,360 crore
Uttar Pradesh: Rs 3,27,470 crore
Andhra Pradesh: 2,62,850 crore
Gujarat: Rs 2,29,280 crore