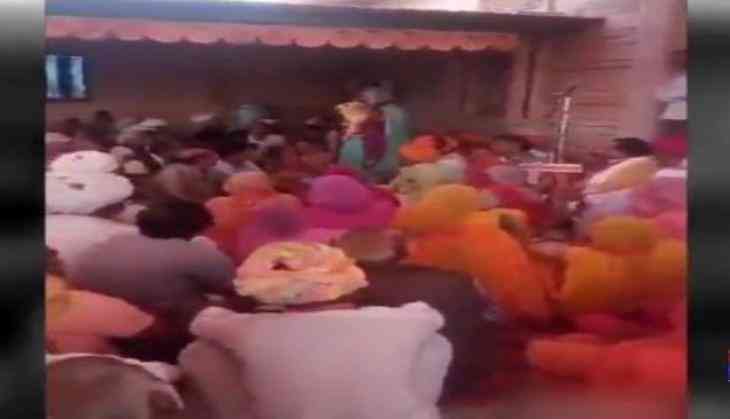 As polling in Rajasthan is around the corner and the political party and their candidates are campaigning to make sure their win and rule the state. During the polling candidates are seen doing several weird things to woo the voters: from polishing voter's boots to distributing slippers to hit them if failed to full their promises. But what this BJP candidate promised is unbelievable.
It may sound shocking, but Bhartiya Janta Party (BJP) candidate has promised not to interfere in child marriages if elected to power. Shobha Chauhan, a woman BJP candidate from Sojat (reserved) seat in Pali district promised people that police will not interfere in child marriages if she comes in power. Shobha Chauhan is a wife of IAS officer Rajesh Chauhan, is contesting for a second time.
In a shocking poll promise, BJP candidate Shobha Chauhan from Sojat seat in Rajasthan's Pali district promised voters that police will not interfere in child marriages if she wins

READ: https://t.co/3N2qMC981n pic.twitter.com/SQAKKEeGGN

— TIMES NOW (@TimesNow) December 1, 2018
Child marriage is on the major problem in Rajasthan but political leaders are known to clearly support the social evil for their political gains. However, now we have to see how the saffron party will respond to the irresponsible statement from one of its candidates.
An IAS officer, while campaigning for the polling, she said once she is in power the people of the area won't face any harassment from the police over child marriage cases. The audience applauded the BJP candidate's shocking poll promise.
Also read: Election Commission body admits cameras at EVM strongroom failed for over an hour in Madhya Pradesh