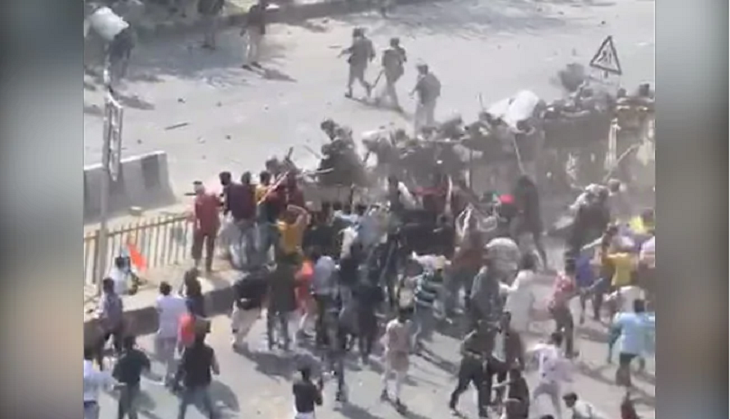 Delhi violence impact is still in the hearts of Delhiites and now the police are working hard to nabbed those culprits who have incited violence among people. Several videos and images have surfaced the Internet which showed dark phases of the violence in the capital. Another shocking mobile video of the violence is doing the rounds on social media.
The video showed the violence broke out in the Chand Bagh area on February 24. In the video, DCP Sharma along with the Police forces went on the ground to control the violence but people who were opposing the Citizenship Amendment Act (CAA) started hurling stones on Police.
The horrifying video also showed the women were also throwing attacking Delhi Police with stones.
Police sources also alleged that the uncontrolled mob of CAA protesters also beaten up DCP Amit Sharma and Ratan Lal, who was martyred in an attempt to save him.
However, in the video, Senior police officers Amit Sharma and Anuj Sharma, and a head constable were not visible in the clip but they were reportedly present in the area as Ratan Lal was also killed here only.
Another mobile video also showed that an injured senior officer Amit Sharma was being escorted by a ring of policemen on a street as protesters continued to throw stones at them.
The riots in Delhi was broke out on 24 February when a scuffle broke out between the CAA supporters and protesters. The violence has killed at least 48 lives and hundreds were left injured. In the violence, houses were burnt, people were shot dead and lynched in broad daylight.
Also Read: Delhi Violence: Shahrukh Khan stayed in Delhi, Punjab and UP while on run say, Delhi Police sources