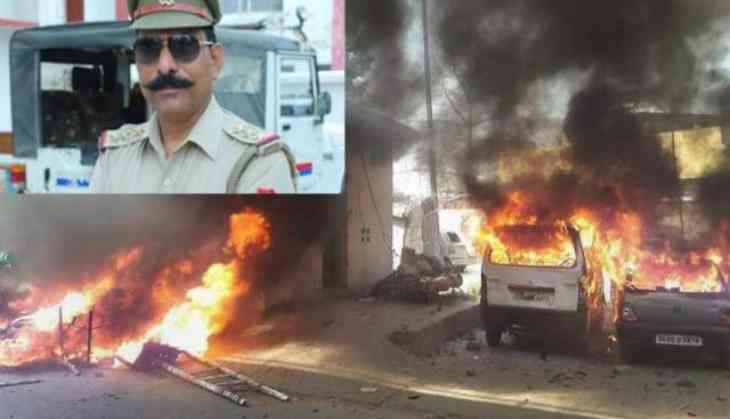 After a mob violence in Bulandshahr which killed Inspector Subodh Singh and alleged that cow slaughter was being carried out, the UP police have arrested 5 accused in the case.
The police, which has been at the backfoot in the case while no arrests were made in the Inspector Subodh Singh's murder case has now said that they have arrested 2 men who were allegedly involved in the killing of Subodh Singh and also have arrested 3 men for cow slaughter.
After UP CM Yogi Adityanath, in a high-level meet said that the priority for them is cow slaughter and it should stop, the angle of the case has primarily changed from the murder of a cop to collecting evidence of the cow slaughter.
As the police is yet to make an arrest of the main accuse Yogesh Raj, who belongs to Bajrang Dal, the investigation in the case might be prolonged.
Atul Srivastav, a senior police official said, "Three persons - Nadeem, Raees and Kala - who were registered as the main accused after collection of technical evidence, have been arrested. They used to shoot cows with a gun first and then cut them in pieces and divide among themselves."
It was the Special Task Force of the UP police which successfully made an arrest of two accused in instigating the violence in Bulandshahr, namely Sachin Singh aka Cobra, 21, and Johnny Chaudhary, 19, are now in the custody.
Raj Kumar Mishra, a member of the STF said, "Working on a tip-off, the two men, whose identity had been ascertained after the violence were picked up at 4.15 pm from a bus stand at Gathiya Badshahpur in Bulandshahr."
Also read: 'Government ready to give Rs 15 Lakh to everyone but this institution is not letting it,' claims Minister Ramdas