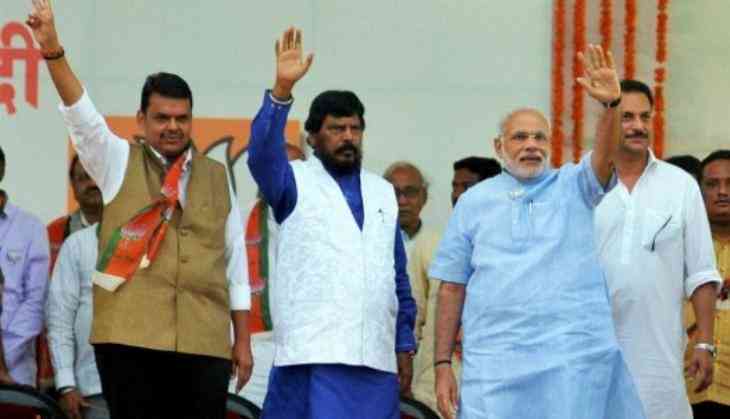 As PM Narendra Modi government has failed to fulfill the promise of giving Rs 15 lakh to everyone, minister Ramdas Atthawale has claimed that the government is ready to give it but RBI is stopping in doing so.
Atthawale who was speaking to the media said, "There will not be one hundred million but you will meet slowly. The government does not have such a large amount of money. We are demanding from the RBI but they are not giving up. There are technical problems. It will not be able to come together, but gradually it will happen."
Ramdas had praises for BJP's Prime Ministerial candidate Narendra Modi for the 2019 polls, and said that he has fulfilled most of the promises and its the RBI which is not letting the BJP to complete the poll promise of 2014.
Ramdas said, "Narendra Modi is a very active Prime Minister. The Supreme Court has given a clean chit on Rafael's issue. All documents related to it have been submitted. Oppositions have no issue, they will all get wind out in three to four months. Narendra Modi will once again become the Prime Minister."
Earlier, Ramdas came into limelight after he adviced Congress president to become Papa and not pappu. He said, "Rahul Gandhi used to speak Pappu but my suggestion is that Pappu should now be a papa and you should get married early for a father, you have got success in three states, Rahul Gandhi should get married early and father Become to work."
Also read: Rahul Gandhi attacks BJP after Congress waives off loans in Hindi heartland, says, 'Won't let PM sleep