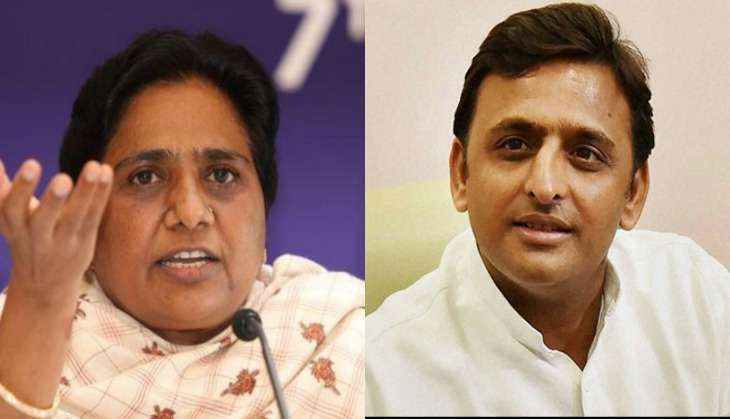 Three of the five men accused in the horrific Bulandshahr double gangrape case were sent to 14-day judicial custody on 1 August. The five men accused in the gangrape of a mother and her teenage daughter near Bulandshahr were arrested earlier today. The kin of the victims have threatened to commit suicide if the accused are not punished within three months.
Amid the outrage, opposition parties have demanded the resignation of Uttar Pradesh Chief Minister Akhilesh Yadav.
Bahujan Samaj Party (BSP) chief Mayawati and Sheila Dikshit, the chief ministerial candidate of the Congress for upcoming state election, targeted Akhilesh for not being able to control such crimes in the state.
According to reports, while demanding "personal explanation" from the Akhilesh, Mayawati: "If you can't manage UP, then resign as chief minister on moral grounds."
"Keep aside what the UP chief minister Akhilesh has done, this incident is very sad, shameful and heinous because if the police cannot help in such cases it signals that the law and order situation in UP is in bad shape and the common people do not feel safe in the state," said Sheila Dikshit.
"There is complete lawlessness in the State for the last four years and the Chief Minister has not only failed to spruce up the law enforcement machinery, but has also failed to protect the women in the state," she said.
On 29 July, a family from Noida was travelling on the Delhi-Kanpur highway when an iron rod hit the car, forcing the driver to stop. A gang of around five men took control of the car at gunpoint and drove it to the nearby fields. The gang then robbed the family. They then tied up the men and gangraped the 35-year old woman and her 14-year old daughter for three hours, the police told media.
The women were rescued by the police hours later around 5.30 am. The incident took place barely 100 meters from a police post. Amid shock and condemnation, the Akhilesh Yadav government suspended the top rung of the local police and seven officers.
National Women's Commission has also trashed the ruling Samajwadi Party (SP) government in the State and a member said that in "Akhilesh rule, the compensation of a lost honour was Rs 1 lakh," an international news agency reported.
The panel, which sent a fact finding team to Bulandshahr on Sunday, also questioned the lethargy of the police in reacting to the crime. A member of NWC said that the police was non-cooperative and did not allow them to speak to the victims.
A 300-member task force was set up on Sunday to arrest the attackers.
The Chief Minister has also suspended the Bulandshahr Senior Superintendent of Police Vaibhav Krishan, SP (City) Rammohan Singh, Circle Officer Himanshu Gaurav, SHO Ramsen Singh and four other officials for dereliction of duty.