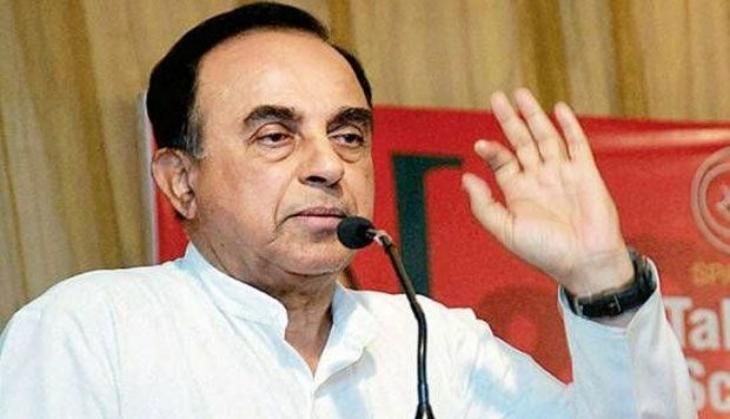 Six of seven nominated member category vacancies in the Rajya Sabha will be filled by people close to the BJP, say government sources.
According to a report in The Hindustan Times the Centre on Friday nominated BJP leader Subramanian Swamy, former journalist and BJP ideologue Swapan Dasgupta, Malayalam actor and BJP star campaigner in Kerala Suresh Gopi, economist and former member of National Advisory Council Narendra Jadhav and boxer Mary Kom for the seats.
Cricketer-turned-politician Navjot Singh Sidhu may be another candidate, and for the seventh seat, the government will decide between actor actor Anupam Kher and journalist Rajat Sharma, according to the Hindustan Times.
Nominated members of the Rajya Sabha are supposed to come from fields like literature, science, sports, art and social service, recommended by the President on government advice.
Five seats became vacant on 21 March when Congress leader Mani Shankar Aiyer, lyricist Javed Akhtar, theatre personality B Jayashree, educationalist Mrinal Miri and economist Bhalchandra Mungekar retired. Industry expert Ashok Ganguly and journalist HK Dua had retired last year.
Swamy is a Harvard-educated economist and one of the petitioners in the 2G spectrum scam that hurt the Congress-led UPA government. He is a known critic of finance minister Arun Jaitley.
Sidhu is a possible candidate for one of the seats because of BJP fears that he may join the AAP as its chief ministerial candidate in Punjab. Sidhu had been a Lok Sabha member from Amritsar three times, but stepped down in 2014 for Arun Jaitley.
Boxer Mary Kom was nominated to show representation from the northeastern states.