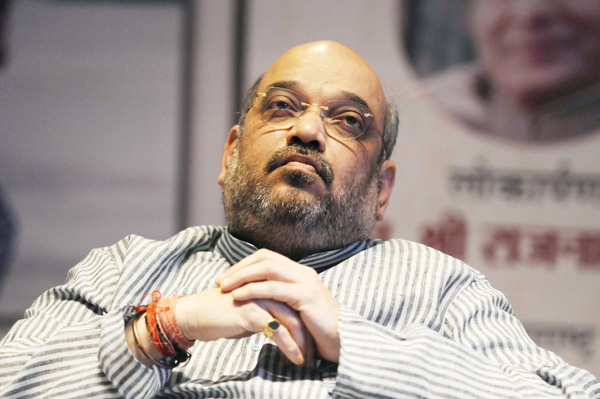 The BJP-led central government has decided to raise in Parliament the issue of JNU's 9 February pro-Afzal Guru event and the resulting row about nationalism and demand a debate, reports The Economic Times.
The BJP has been accused of mishandling the situation by arresting JNU Students Union leader Kanhaiya Kumar and charging him with sedition.
While the Opposition parties have already stated that they will bring up the issue during the Budget session of Parliament which opens on 23 February, BJP MPs have decided to go on the offensive and raise the issue themselves with a letter to the Speaker asking for a discussion. The idea, said a BJP leader, is to make it a nationalist versus anti-national debate.
"It is an opportunity for us to use the issue to our advantage. It is to reinforce that the BJP and the government will not compromise on any issue that concerns the unity of the country," said the senior BJP leader.
During the debate, the BJP will defend its decision to charge Kanhaiya Kumar with sedition, and target the Congress over its support for "anti-national" elements.
"Our party MPs would take the lead and raise the issue before the Opposition rakes it up," the leader said after a meeting with BJP president Amit Shah on the issue on Tuesday night.