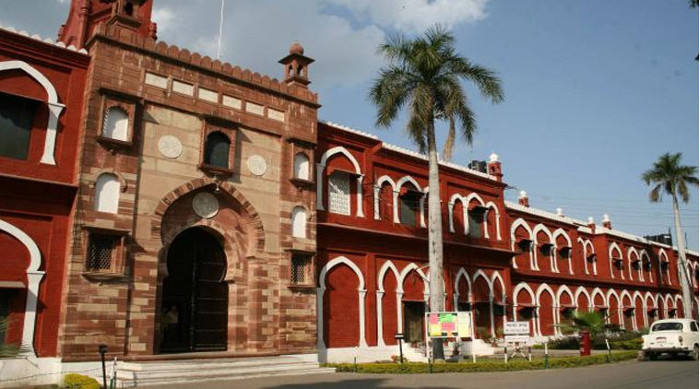 BJP Member of Parliament for Aligarh Satish Gautam has written to the vice chancellor of Aligarh Muslim University (AMU), telling him not to allow AMU students to hold "anti-BJP" or "anti-national" functions on campus, reports The Indian Express.
Gautam's letter to AMU vice chancellor Lt Gen (Retd) Zameer Uddin Shah, said: "Recently, the university has been inviting only those personalities for conferences and seminars who are known for their anti-BJP views."
Gautam is also a member of the AMU Court, the university's governing body.
Such guests have a "divisive mindset", continued the letter, and their discussions get diverted from the "original subject and turn into a stage for opposing the Centre, Sangh and BJP".
"If the subject is found to be anti-national and anti-government, the university administration should turn down permission for holding such programme," the letter said. It added that "everybody knows that the recent agitation at JNU" was at the behest of "anti-national" elements and authorities were also aware of the attempts being made to spread "similar sentiments" in other universities of the country.
The vice chancellor, however, said "none of the protests which took place had any anti-national connotation to them".