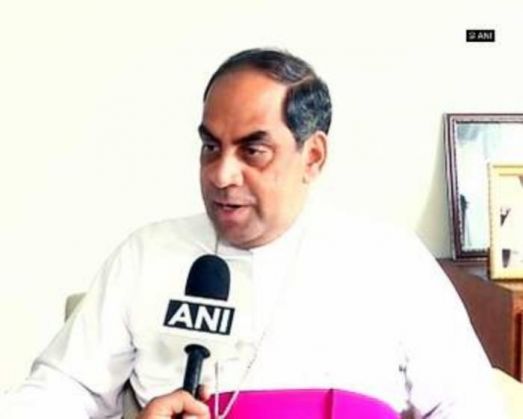 Archbishop Kuriakose Bharanikulangara on Tuesday said that the Bihar Assembly election result is a verdict against 'sectarianism' and is a declaration of intent of the prevailing Indian conscience.
"In Bihar, it was the response of the people against sectarianism. I think everyone knows in which direction the whole propaganda went. It's not a political statement, towards the end of the letter it was on religious matters. I would say that this was a political analysis," Bharanikulangara told ANIe.
"It is a message not only to the ruling party, but also to the opposition parties and every political party, that they should respect the Indian Constitution. I didn't mention this is a success of a secular group, but it is the secular conscience of Indian citizens," he added.
Bharanikulangara further stated that the secular nature of the Indian Constitution and the secular conscious of Indian citizens is what he is highlighting
In his pastoral letter, a communication from the bishop to churchgoers, which usually deals with spiritual and administrative matters, the Archbishop of Faridabad-Delhi Syro-Malabar Church said there are 'apprehensions' that some "ultra-religious fundamentalists have started questioning the very fundamentals of the Indian Constitution".
This, he said, could 'disintegrate' the country and lead to ' sectarianism'.
Bharanikulangara and Modi had shared the stage at an event on February 17, which was also attended by Cardinal George Alencherry, the head of the four-million strong Syro-Malabar Church.
(ANI)