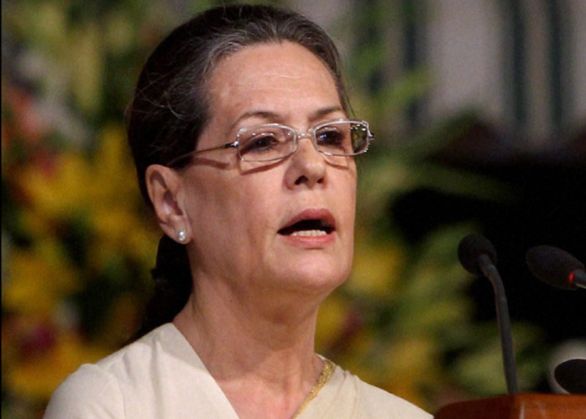 It seems that the Bhartiya Janata Party (BJP) is planning to target Sonia Gandhi and other senior Congress leaders over accusations of graft in the AugustaWestland chopper deal during the UPA regime.
BJP's move is expected because it is attempting to corner the main opposition party. Congress has been paralysing the proceedings of the Rajya Sabha over the Uttarakhand issue.
According to PTI, top leaders of the BJP including its President Amit Shah met in Delhi to chalk out a strategy following reports that an Italian court, which has convicted AugustaWestland chief Giuseppe Orsi, has reportedly described how the firm paid bribes to top Congress leaders to bag the Rs.3,600 crore deal.
It is expected that the Congress would also be targeted over the controversiaAircel-Maxisis deal and the affidavits in the Ishrat Jahan encounter case. Subramanian Swamy, who took oath as the newly-nominated member of Rajya Sabha on 26 April, will rake up the chopper deal issue in the Rajya Sabha for which a notice has been given. Meenakshi Lekhi is expected to do the job in the Lok Sabha tomorrow.
-With inputs from PTI