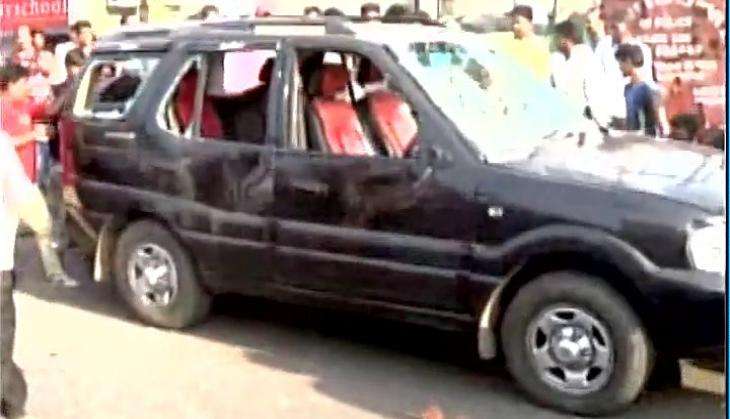 Attack on Babul Supriyo: Is this Mamata raj or pure barbarism, asks BJP (Photo: ANI)
A day after Union Minister and BJP member Babul Supriyo was attacked with bricks while he was on his way to a police station, the Bharatiya Janata Party (BJP) on 20 October criticised the West Bengal Police for remaining mute spectators to the incident and wondered whether this was a direct result of Chief Minister Mamata Banerjee's style of administration in the state.
BJP spokesperson Sambit Patra also expressed concern over the safety of the common man in West Bengal even as Supriyo, despite being a central minister, was attacked in a broad daylight.
Also Read: Union Minister Babul Supriyo's car allegedly attacked, vandalised by Trinamool Congress workers
"Is this Mamata raj or pure barbarism? A central minister, Babul Supriyo, is being hurt by a stone thrown at his chest by the workers of Trinamool Congress and in fact the police out there, which was supposed to give protection to the Union Minister, remained mute spectators," Patra told ANI.
"If Mamata Banerjee and her TMC government cannot give protection to a central minister, just imagine what would have been the plight of a common man in West Bengal. Naturally no one is safe today," he added.
Supriyo on Wednesday was attacked with bricks thrown allegedly by Trinamool Congress (TMC) workers in Asanol when he was on his way to a police station to protest the arrest of some BJP workers.