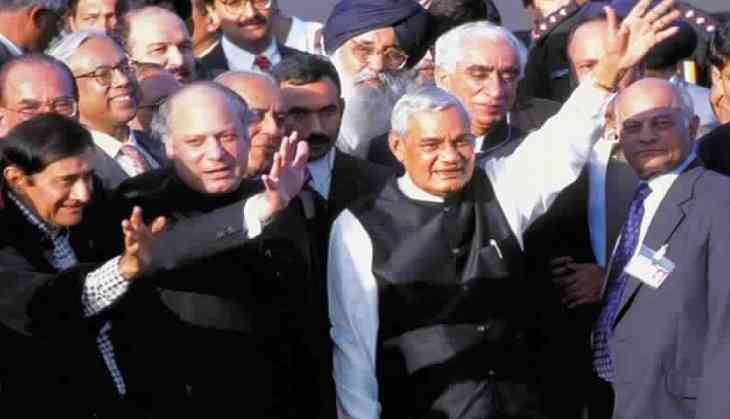 Former Prime Minister Atal Bihari Vajpayee died at the age of 93 after ailing from prolonging illness at New Delhi's AIIMS. The 93-year-old veteran BJP leader was admitted to the AIIMS of 11 June following kidney tract infection, urinary tract infection and low urine output. The nation mourns the loss of the tallest political leader who was also referred as 'Bhishmah Pitamah' of politics. Well, the three-time prime minister has been admired by politician within the country and across the border. One of the greatest achievements of the veteran leader was starting the famous Delhi-Lahore bus service to foster better relationships between India and Pakistan.
According to Kingshuk Nag's book "Atal Bihari Vajpayee: A Man for All Seasons," Atal ji's mentor the Bharatiya Jana Sangh, Deen Dayal Upadhyaya had come up with an idea of a confederation of India and Pakistan. The concept for good bilateral relations between the two countries which could then present a joint front on many matters. That was the moment when Atal ji felt that it was time to bring two countries (India-Pakistan) towards good relations.
Meanwhile, Atal Ji's counterpart in Pakistan, Nawaz Sharif also felt the same. Following which Sharif sent an invitation to Atal ji to visit Pakistan. Well, it was tested trick of Pakistan to check the commitment of the new BJP government and its Prime Minister Atal Bihari Vajpayee. Interestingly, Atal ji responded by crossing the Attari-Wagah border in Punjab whole heartedly.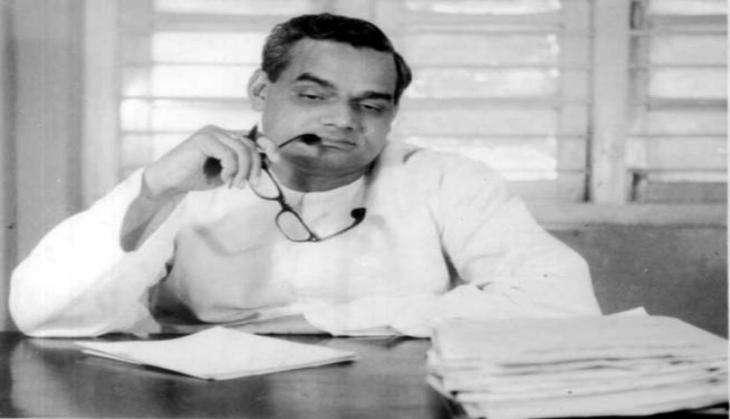 It was 19th February 1999's afternoon, when Atal ji accompanied by 22 distinguish Indians that included cultural personalities like Mallika Sarabhai, journalists like Kuldeep Nayar and film personalities like Dev Anand and Javed Akhtar, crossed the border by bus. That bus by Atal ji was to become a daily feature from Delhi to Lahore and back. The then PM Atal ji was received by Nawaz Sharif, where Atal ji said, 'This is a defining moment in South Asian history and we will have to rise to the challenge.'

Well, on Atal ji's crossing border how Pakistani Information Minister Mushahid Hussain had said to Atal's aide Sudheendra Kulkarni on the sidelines, 'Vajpayeeji has real guts to come to Pakistan like this and at this time.'
Well the talks between both the country's the then Prime Minister Atal ji and Sharif led to the Lahore declaration by which both countries (India-Pakistan) pledged to a peaceful resolution of bilateral disputes, especially on Kashmir, and fostering friendly commercial and cultural relationships.
Well, during his visit, Atal ji managed to charm the Pakistan people with his down-to-earth and disarming ways. 'I insisted on coming because I saw no logic in what was being told to me and I made it loud and clear to them that Pakistan does not require my stamp for its entity. Pakistan has its own entity,' Atal said. He added, 'If somebody back home asks this question, this will be my answer there too.'
Incidentally, at a reception at Governor House, Atal ji recited his poem 'Ab jung naa hone denge hum'. The audience was so impressed by Atal's speech that Pakistan PM Nawaz Sharif said, 'Vajpayee sahab ab toh Pakistan mein bhi election jeet sakte hain. [Mr Vajpayee can now win elections even in Pakistan.]'
Also read: Atal Bihari Vajpayee's inspiring quotes: From 'Maut ki umra kya hai, do pal bhi nahi' to 'Haar nahi manunga, raar nahi thanunga'