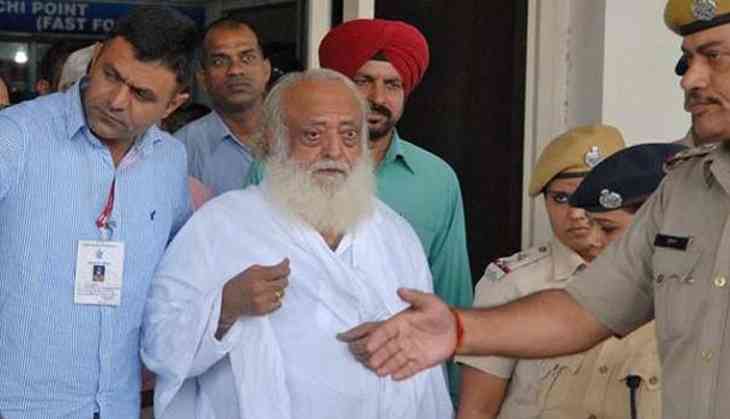 Verdict will be announced on Asaram rape case today
Rajasthan's Jodhpur High Court will announce the verdict on self-styled godman Asaram today. Earlier, the court has given the guidelines to the public to maintain the law and order during the hearing on Asaram rape case. The Ministry of Home Affairs also asked on Tuesday to tighten the security not only in Rajasthan but also in Gujarat and Haryana. Court has also decided to pronounce the judgement inside the Central Court.
The Ministry also told three states to deploy additional force in the places where there could be a chance of violence during or after the verdict. As in the three state (Rajasthan, Gujarat and Haryana), Asaram has a large number of followers.
This decision has been taken after witnessing the condition during the judgement on another self-styled godman Gurmeet Ram Rahim last year. Dera Sacha Sauda chief Ram Rahim followers also created a large-scale violence in Haryana, Punjab and Chandigarh.
Currently, Asaram is in the central jail of Jodhpur. However, six companies of the Police force have been deployed to tighten security. As per Police officials, Section 144 of the Criminal Procedure Code (CrPC) also have been implemented which prevent the assembly of people at an area. Police also eyed on the vehicle that is entering the city.
According to the Police, 'we are patrolling and checking all the places of the city as well set up the checkpoints to check all the vehicles entering the city.
Asaram is accused of raping a teenage girl who was a student of his ashram at Chhindwara in Madhya Pradesh. The victim had alleged that Asaram had called her to his ashram in Manai area near Jodhpur and raped her on the night of 15 August 2013.
Watch Video:
Also read: Shame! 25-year-old man rapes a 6-year-old girl in Odisha; what happened with her will put humanity to shame