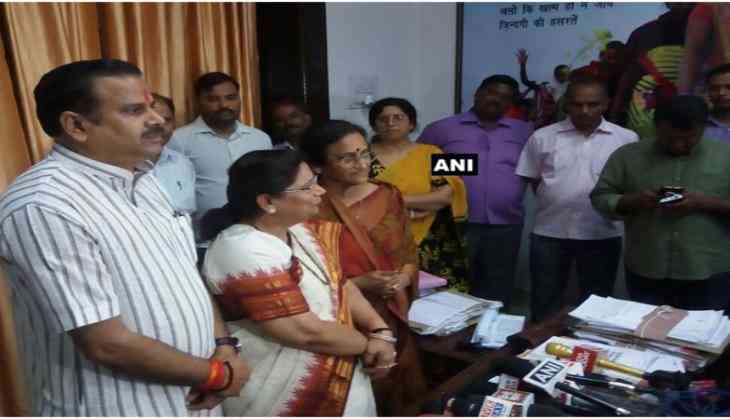 In a setback to Samajwadi Party (SP) President Akhilesh Yadav, his party's Member of Legislative Council (MLC) joined Bharatiya Janata Party (BJP).
SP MLC Sarojini Agarwal has resigned from the party and joined BJP on Friday.
This development came few days after SP MLC Yashwant Sinha and SP leader Bukkal Nawab joined BJP on July 31.
Akhilesh Yadav has accused BJP of luring Opposition party MLCs through a "political conspiracy".
These developments are further going to worsen woes of SP chief after his party was ousted from power in the last Assembly elections in the state.
The SP has also been in news for the rift between Akhilesh and his father Mulayam Singh Yadav.
Meanwhile, Mulayam, earlier in April, had blamed Akhilesh for the Samajwadi Party's poor performance in the Assembly Elections and said that his son had insulted him and the voters understood that "one who is not loyal to his father, cannot be loyal to anyone" which led to the party's poll debacle.
"I was badly insulted, which I had never faced in my life. Nevertheless, I tolerated it. No leader of any party in India had made his son a chief minister during his lifetime, but I made Akhilesh the Chief Minister of UP," he said.
The Samajwadi Party got only 47 seats out 403 in the Uttar Pradesh Assembly elections.
-ANI