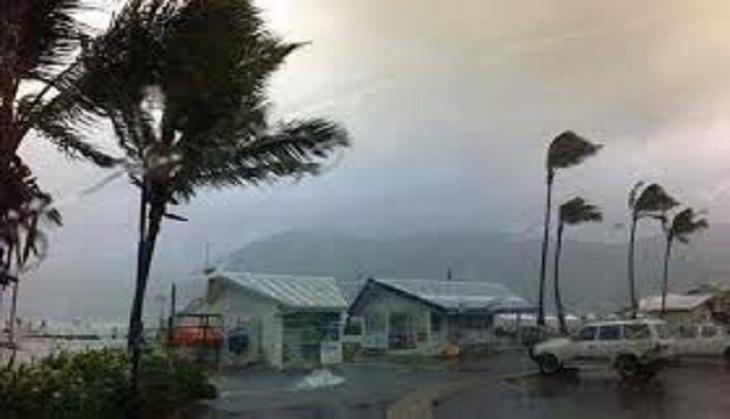 Alert has been issued to the states of Andhra Pradesh and Tamil Nadu on 19 May, as the MET office forecasts that the depression over the southwest Bay of Bengal may intensify into a cyclone, resulting in heavy downpour.
"The system is likely to move north northwestwards towards north Tamil Nadu, south Andhra Pradesh coast and further intensify into a deep depression during next 24 hours. The system is likely to be close to Chennai during morning hours of 18 May. It will move northwards and then recurve north northeastwards and may intensify into a cyclonic storm during subsequent 24 hours," was the notification issued by the India Meteorological Department on 17 May.
According to the IMD, the northern part of Tamil Nadu and Puducherry are expected to be hit by winds gushing at a speed of about 55-75 kmph in the next 24 hours, and the southern part of the Andhra Pradesh coast during next 48 hours, reports Firstpost.
Strong winds are expected to move north-northeastwards, and intensify into a deep depression and further into a cyclonic storm over the next 48 hours.
"District Collectors are directed to take necessary steps like keeping food and water packets ready," said Andhra Pradesh Chief Minister Chandrababu Naidu. All district collectors have been directed to ensure that the necessary precautionary measures are taken to combat the effects of the imminent cyclone.
Fishermen have been advised to not venture into the sea by the IMD, as rough sea conditions are expected to prevail along the coasts of Andhra Pradesh, Puducherry, and Tamil Nadu.