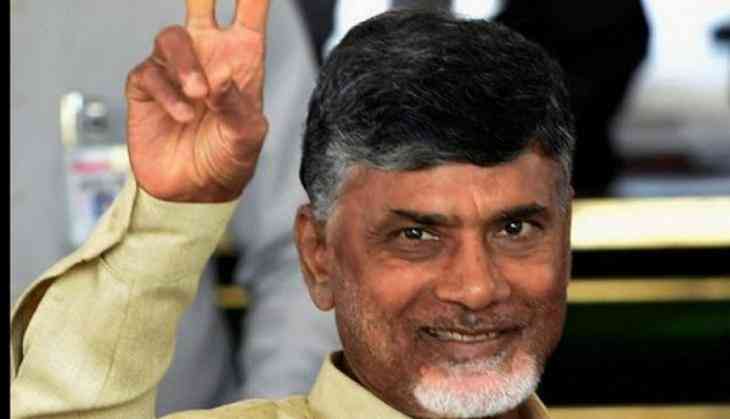 Andhra CM Naidu announces new programme to offer prayers to water bodies
Andhra Pradesh Chief Minister N. Chandrababu Naidu has announced a new programme to offer prayers to water bodies and to create awareness among the public regarding water preservation.
Named 'Jala Siriki Haarati', the programme is aimed at praying at all the rivers, streams, lakes, ponds, irrigation projects, water reservoirs, check dams and all kinds of water bodies.
The Chief Minister announced that the programme will be held on September 6, 7 and 8 across the state.
Naidu, along with irrigation minister Devineni Umamahewara Rao and other ministers, attended the 'Krishna Haarati' programme held at the Pavitra Sangam (confluence point of Rivers Godavari and Krishna) at Ibrahimpatnam.
While speaking on the occasion, the Chief Minister reminded that his government completed the Pattiseema Lift Irrigation Project, because of which diverting the Godavari water into River Krishna was possible.
Naidu also assured that the Godavari water will be taken to the Somasila project in the Rayalaseema region.
The Chief Minister added that 28 projects would be completed by next three months.
-ANI