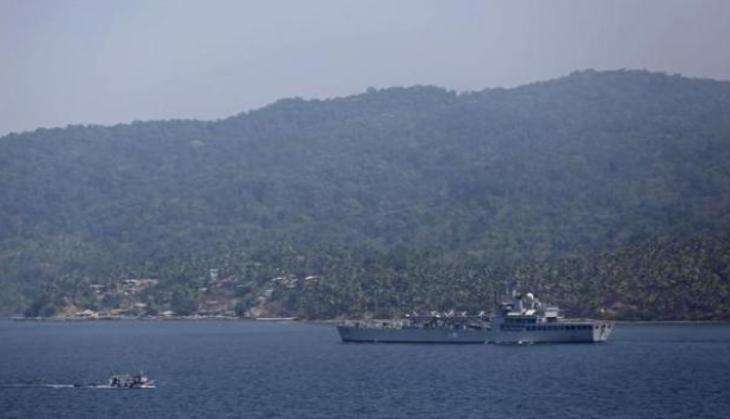 The Lieutenant Governor of the Andaman and Nicobar Islands, Jagdish Mukhi, on 9 December said that approximately 1000 tourists are stranded on Havelock Island due to bad weather, out which 320 are foreign nationals.
Mukhi had assured on 8 December that the tourists stranded on Havelock Island are safe and that there has been no damage to property or loss of life.
Mukhi said, "In Andaman and Nicobar deep depression continues to prevail, but we are hoping the situation will be normal by the evening. In this week, there has been no damage to property or loss of life."
He further said that only tourists have been asked to stay inside their hotels because of the bad weather and the rough sea.
Also, Union Home Minister Rajnath Singh, on 8 December had assured that the government would launch the rescue operations immediately after the intensity of the cyclone reduces and evacuate the tourists stuck in Andaman's Havelock island.
"Spoke to Lieutenant Governor of Andaman and Nicobar Islands, Dr. Jagdish Mukhi who apprised me of the situation in Havelock Islands. All the tourists who are stranded in Havelock Island are safe. The government has made all the preparations to evacuate them," Singh tweeted.
The Indian Navy on 7 December informed about their ships reaching Havelock Island and the evacuation of tourists from there to Port Blair to start as soon as the weather gets normal.
Tourists were stranded at Havelock Island after heavy rains lashed the region.
The Andaman and Nicobar Disaster Management, which speculated cyclonic storm to hit the area, contacted Indian Navy and requested for an evacuation process be initiated.
Havelock Island is the largest chain of Islands and is a famous tourist destination.
-ANI