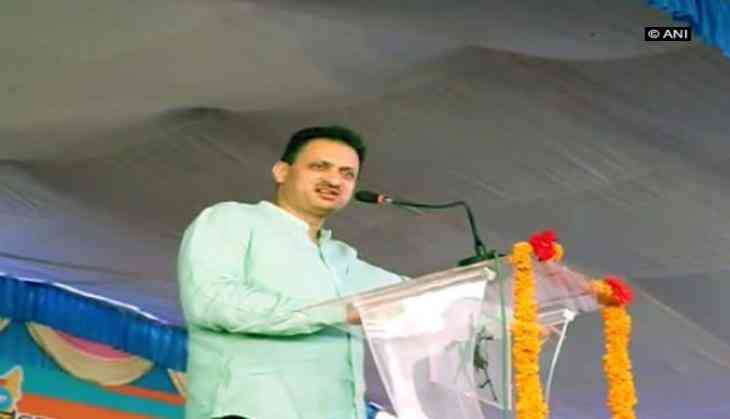 As election is around the corner, politicians have started their rhetoric and the newest in the list is Union Minister Anant Kumar Hegde, who has courted controversy after calling Congress president Rahul Gandhi a 'hybrid' in nature.
"Look what situation they have brought our country down to. The entire world is acknowledging our bravery. But some people within our own country have raised doubts. They want proof for our IAF's air strikes against Pakistan but how did the son of a muslim become a brahmin named Gandhi? What proof do they have? He was born to a Muslim father and Christian mother. How does he become a brahmin?" asked BJP's Anant Hegde.
#WATCH: Union Minister Ananth Hegde says on Rahul Gandhi, "They want proof of surgical strikes even when whole world acknowledged it. This Muslim who calls himself a 'janeudhari Hindu', son of a Muslim father & a Christian mother, does he have proof that he is a Hindu"? (10.3.19) pic.twitter.com/FWXFky5jXH

— ANI (@ANI) March 11, 2019
Hegde was immediately criticised by the Congress party and Dinesh Gundu Rao of the Karnataka Pradesh Congress Committee said that the remarks were 'crude, crass, and communal in nature.'
Dinesh, in a tweet said, "Union Minister Anant Kumar Hegde is at it again-making crude, crass and communal remarks against Rahul Gandhi. His continued diatribe indicates that he has the blessings of Narendra Modi and Amit Shah to indulge in such uncouth behaviour."
Election Commission of India had yesterday announced that General Election would begin from April 11 and would be conducted in 7 phases, and the result will be announced on May 23. The Chief Election Commissioner Sunil Arora had also said that the model code of conduct is now active.
Also read: Lok Sabha Election 2019: Amethi, Rae Bareli to vote on May 6, Varanasi on May 19