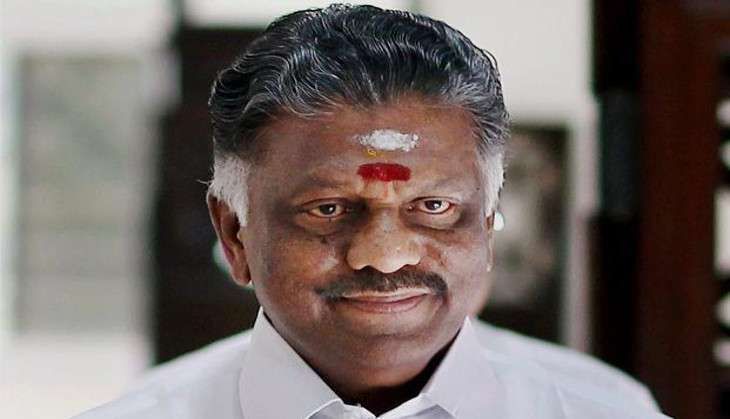 Following the news of AIADMK supremo and Chief Minister J Jayalalithaa succumbing to a massive cardiac arrest on 5 December, the state of Tamil Nadu has been plunged into a state of limbo. With the passing of Jayalalithaa, O Panneerselvam has been chosen as her successor, to take over as the Chief Minister of Tamil Nadu.
Even as the larger than life political figure Jayalalithaa struggled on life support earlier in the evening, her party aides have been grappling to find her successor.
On 5 December, Jayalalithaa's confidante Sasikala Natarajan reportedly called upon all AIADMK MLAs to Chennai's Apollo Hospital, where Amma is being treated, to sign a declaration stating that O Panneerselvam will succeed as Tamil Nadu's chief minister, in the event of the CM's demise.
Having filled in as Chief Minister of Tamil Nadu twice in Jayalalithaa's absence, her trusted lieutenant Panneerselvam seemed to be the obvious choice as a stopgap measure and take the helm as the state's head. The 63-year-old O Panneerselvam is an MLA from Bodinavakanur, and held two key portfolios of Finance and Public Works in the Jayalalithaa ministry.
Identified as Jayalalithaa's loyal aide, Panneerselvam rose from being a tea-vendor, to becoming the first man from the Thevar community to take up the post of Chief Minister of Tamil Nadu. In the year 2001, when Jayalalithaa was barred by the Supreme Court from holding office, Panneerselvam stepped in, and was sworn in as Tamil Nadu's 13th Chief Minister.
Six months into his tenure, once the Supreme Court had overturned the AIADMK supremo's conviction, Panneerselvam duly stepped down, making way for Jayalalithaa to re-claim her post.
Once again in 2014, Panneerselvam was sworn in as the state's 17th Chief Minister, when Jayalalithaa was convicted in a disproportionate assets case. After the Karnataka High Court had acquitted Jaya, Panneerselvam stepped down, and was sworn in as Minister for Finance and Public Works Departments in Jayalalithaa's government.
For the entire duration of CM Jayalalithaa's stay at Apollo Hospitals, Panneerselvam has been holding the reins. On 11 October, Tamil Nadu Governor Vidyasagar Rao allocated the portfolios held by Jayalalithaa to Panneerselvam, on the party supremo's advice.