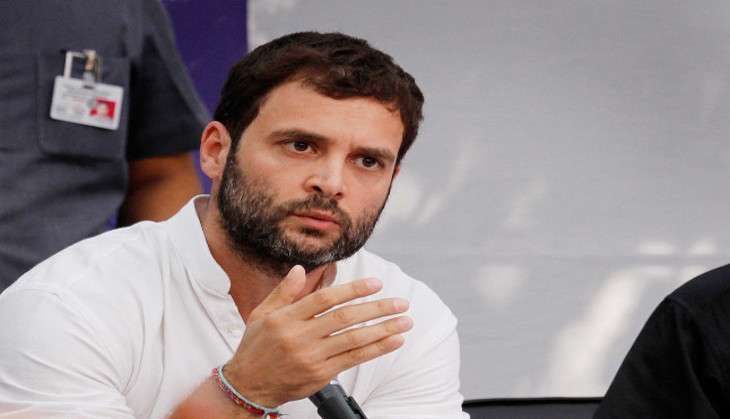 A day after Rahul Gandhi reportedly made a U-turn on his stand against the Rashtriya Swayamsevak Sangh (RSS) during the hearing of a defamation case filed against him, the Congress vice president said that he would never stop fighting "against the divisive agenda" of the Sangh.
RSS Bhiwandi secretary Rajesh Mahadev Kunte had filed a defamation suit against Gandhi alleging that during an election rally in Sonale on 6 March 2015, he had said: "The RSS people killed Gandhiji".
Rahul Gandhi had refused to apologise for the statement. However, on Thursday, senior advocate Kapil Sibal, appearing for the Congress vice president, cited the affidavit filed before the Bombay High Court, saying Rahul had only accused certain people of the RSS for killing Mahatma Gandhi and not the entire organisation.
This was seen as a major climb-down by the Congress vice president. However, on 25 August, putting to rest speculations about softening his stand against the RSS, he said: "I will never stop fighting hateful & divisive agenda of RSS. I stand by every single word I said".
In fact, responding to Rahul Gandhi's U0-turn in court, RSS ideologue MG Vaidya said:"If he now says the RSS was not involved, but the people who were involved in Gandhi's murder were RSS-affiliate, then he must come clean on his statement that in what sense they were associated with the RSS and what was their position and credential in the organisation."
Bhiwandi had alleged that the Congress leader had sought to tarnish the reputation of RSS through his speech.
The case is pending before a magisterial court in Bhiwandi in Maharashtra's Thane district.
With inputs from PTI and ANI