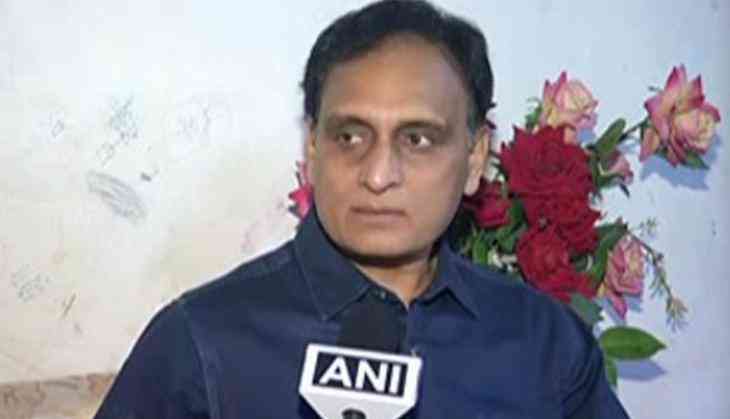 A section of JNU teachers, students sympathise Naxal elements: RSS (ANI)
The Rashtriya Swayamsevak Sangh (RSS) on Sunday alleged that a section of teachers and students in Jawaharlal Nehru University (JNU) are actively sympathizing with 'extremist elements'.
RSS leader Rakesh Sinha's comment came after an assistant professor at JNU's car was vandalized by an unknown person and stones were pelted at his house for condoling Sukma and Kupwara killing.
'There is a section of teachers and students in JNU who have sympathies with Naxal elements. In fact, they give ideological legitimacy and they are also insensitive. From Dantewada to Sukma, they appreciated Naxals and celebrated the killing of CRPF personnel,' Sinha told ANI.
Professor Buddha Singh who teaches computer science at JNU on Saturday posted pictures of his car and claimed that he was 'rewarded' for organizing a condolence meeting for CRPF personnel killed by Maoists in Sukma.
My Car vandalized & Stone pelted @home @midnight as a reward of Organizing condolence meet @JNU 4 Sukma & Kupwara Martyrs.Huge mass gathered pic.twitter.com/xhX51iLq3V

— Dr.Buddha Singh (@BuddhaSinghJNU) April 29, 2017
The condolence meet was held at the JNU's Sabarmati Dhaba. Meanwhile, Delhi police have registered a FIR, under section 427 of the Indian Penal Code at the Vasant Kunj police station and investigations are underway.
-ANI