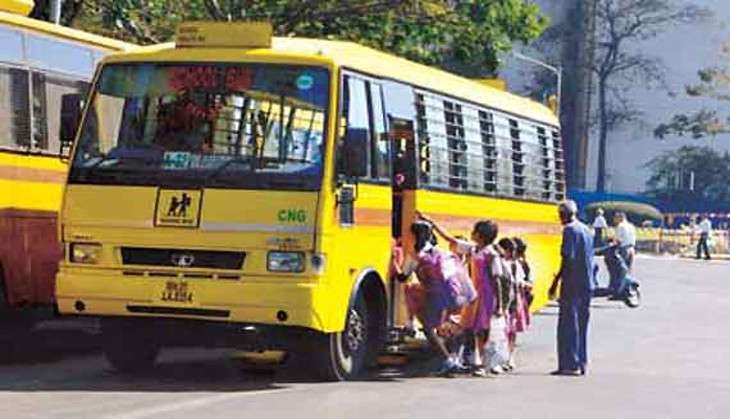 Sarabjeet Singh, a school bus conductor of a private school in Ludhiana was arrested on 10 October after he allegedly bit a 5-year-old student's leg before he dropped her home.
According to a Times of India report, the incident came to light after the child went home and told her mother about the entire episode, following which her mother filed a complained with the school authorities and at the SBS Nagar police station.
However, the reason for the act is not yet clear, the report added.
The police have registered a case under Section 323 (assault) and various sections of the Protection of Children from Sexual Offences Act against the accused.
This particular incident has only been an addition to the number of other unfortunate events that have taken place in the last six months which has raised a pertinent question on how safe school transports really are?
Take a look at the other cases of negligence by school transport:
Three-year-old rammed by a school van
A three-year-old boy was mowed down by a school van that dropped him at his residence on 23 August in Delhi. The incident took place after the child identified as Abhiral, was returning home from his play school situated 2 kms from his house.
According to reports, Abhiral was run over when the vehicle was reversing. The child was rushed to the hospital but succumbed to his injuries.
Ryan International student dies after being run over by school bus
A Class 3 student of Ryan International School died after being allegedly hit by a van when he was dropped on the wrong side of the road by his school bus on 9 May.
The seven-year-old girl's parents registered a complaint at Sector 4, Gurgaon police outpost. The school administration had, however, said that there was no negligence on their part. Ryan International School Principal Peeya Sharma had earlier said that the school would bear all expenses for the child's treatment.
Bus runs over 6-year-old boy inside school premises
A six-year-old boy was killed after a school van ran into him while he was entering the school premises in Hyderabad. The UKG student of Vignan Sudha Talent School died on the spot.
The boy was walking inside when the school van entered the campus. The driver apparently did not "notice" the child walking and rammed into him causing a severe head injury.
3-year-old dies after being hit by school van
A three-year-old was killed after she was hit by her school van in Chennai in June. The incident took place after the child was returning from her first day at school.
The van driver, who did not see her crossing the road, ran into her. The driver immediately fled from the spot.
A case was registered against the driver. However, whether the driver has been nabbed by the police or not is not yet known.