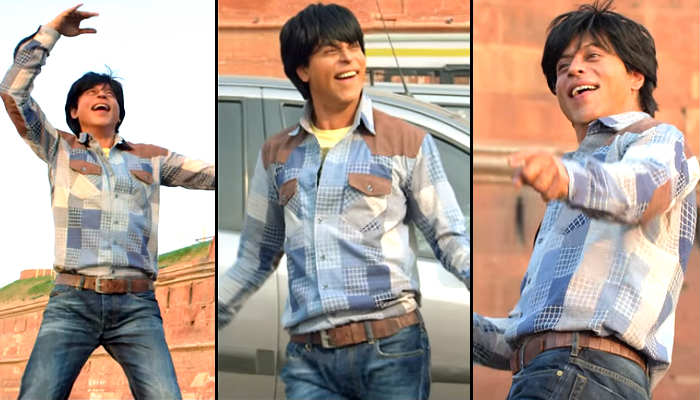 Bollywood actor Shah Rukh Khan, who is gearing up for the release of his YRF entertainer, Fan, recently released the first and only song of the film in Delhi. Titled Jabra Fan, the promotional video shows SRK aka Gaurav's madness for his superstar, Aryan Khanna.
While the song has crawled up to be a chartbuster, there's something about it that not many people know. The peppy lyrics are penned by Varun Grover, who is known for lyrics of off-beat Bollywood films like Masaan and Dum Laga Ke Haisha.
Varun explained that the track has made him realise the power of a star. He said:
"This is the first time a song of mine has got this big a release. For Masaan, we were waiting for the song to cross one lakh views on YouTube and it did after five-seven days. This one, within 24 hours, had crossed 15 lakh views. The reaction I've been getting is overwhelming. For the first time I felt the power of a star."
Also read: From Randeep Hooda to Priyanka Chopra -- 10 Bollywood actors who went through extreme makeovers
Grover is not new to unusual yet catchy words and phrases in songs like Womaniya in Gangs of Wasseypur and Dard Karara phrase in last year's Dum Laga Ke Haisha.
Also read: Fan: Shah Rukh Khan, Maneesh Sharma on why SRK isn't playing himself in the film
This time, to add freshness to the Shah Rukh-track, Varun coined the word
jabra
to go with the line -
fan ho gaya.
Talking about the use of words which are not-so-common in
Bollywood
songs, Grover said:
"What I am seeing today are songs with phrases like Chittiyaan Kalaiyaan and Baby Doll. These words are something new and not cliched. So to use a line like Sabse Bada Fan Ho Gaya wouldn't have been fresh. We had to either coin a new word or use a lesser known word."
In Uttar Pradesh we say jabrat, in other parts of the state we say jabbar and jabardast in north India. So I coined the word jabra."
Also read: Filmy makeover: Why Bollywood is seeking Hollywood helping hand
Explaining that he had considered other options too, but finally settled for jabra as the film's director, Maneesh Sharma, asked him to retain it, Grover said:
"Another option we had was tagda fan ho gaya. So we tried one line with jabra and one with tagda. But Maneesh didn't like it that much and he asked to retain only jabra and we went ahead with it."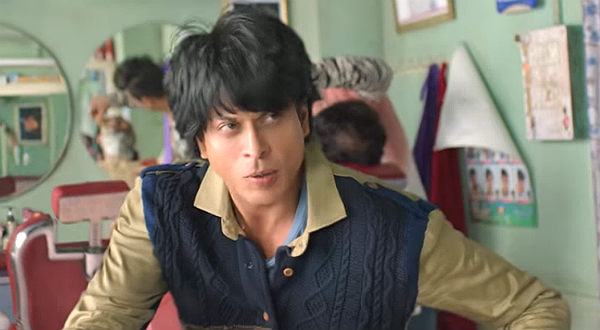 Grover wrote the song, which has been composed by Vishal-Shekhar, within three-four days, and it took the team just two weeks to complete it. The lyricist revealed that the initial draft was slightly different with names of popular Shah Rukh movies in the lyrics. He said:
"Initially I was writing it from the perspective of a Shah Rukh fan. So the initial draft had names of his popular movies in the lyrics, such as Baazigar, Karan Arjun, Ram Jaane. Then Maneesh said he wanted a song which is not restricted to Shah Rukh fans, but cuts across to a wider audience."

Not only a Shah Rukh fan, but any fan should be able to sing it for his idol, be it another superstar, a cricketer, girlfriend or boyfriend. The song is about a person you can't live without."
Also read: Shah Rukh Khan's Fan plot revealed; when admiration turns into dark obsession
He also revealed that he had to give an insight into a fan's psyche and still make it sound ambitious.
"The brief was simple. It is not Shah Rukh singing. It is a fan singing. So I had to write in a way the fans will connect with it, show their world. And yet, it had to be ambitious."
Fan releases on 15 April.
Also read: Shah Rukh Khan's Fan to benefit from multiple holidays
-- With inputs from PTI