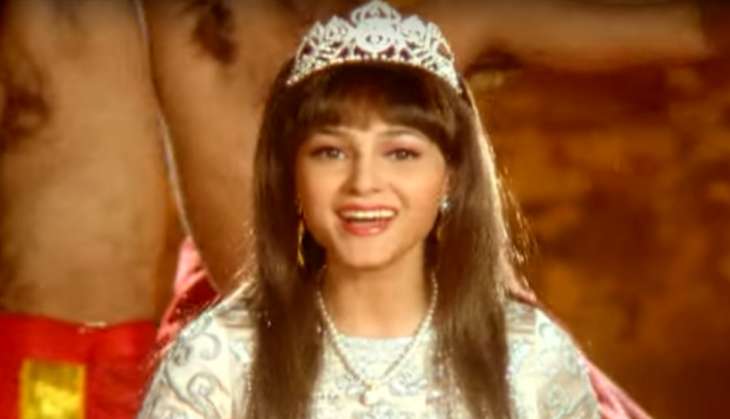 Say the word Indipop to people of a certain vintage and instantly see their eyes glaze over while they sit back and mutter "Milind Soman". Yep, you got that right. No, Milind Soman never ever ever sang (at least not that we know of), but he did feature in Alisha Chinoy's music video, Made in India. And that is all that we remember. Of the video. And then again, Milind Soman. And oh yes, Indipop. Of course.
On a more serious note, the same Soman-struck people around you are bound to sigh that Hindi music has never managed to reach the heights it did in this genre in the 1990s.
Hindi music in the '90s was a world apart, with its fun videos and catchy lyrics - which everyone seemed to have memorised. Pop stars commanded a massive fan following, with crowds flocking to see them live. Audio cassettes of their albums flew off the shelves within hours of being released. And every time the song played on the television or radio, everyone in the vicinity would hum along - sometimes subconsciously. Wait a minute, that still happens!
The '90s Hindi pop scene is also responsible for helping to kickstart the careers of a number of established Bollywood stars. Anyone remember a fresh-faced Jimmy Shergill from Woh Kaun Thi? What about a very young Shahid Kapoor from Aryans' Aankhon Mein? Don't tell me you weren't shipping Malaika Arora and Jas Arora - (just look at their last names, Gasp!) - after Bally Sagoo's Gur Naal Ishq Mithawas released.
Bands like Euphoria, Stereo Nation, Silk Route and Viva, to name a few, thrived, making and breaking fashion trends with every album. Solo artists like Anaida, Bombay Vikings, Falguni Pathak and Suneeta Rao ruled the charts, while artists like the effervescent Lucky Ali built a cult status.
Indie-pop met a sad decline in the 2000s, with Bollywood music sneaking up on it once again to overtake the charts. But the internet has ensured that good music is right there for anyone who wants to listen to it.
Here's a playlist to take you on a nostalgia trip into simpler, happier times. Go on, sing along, you know you can't help it!
Ending this list the way we began it, with Milind Soman in a song by Jeanne Michael.