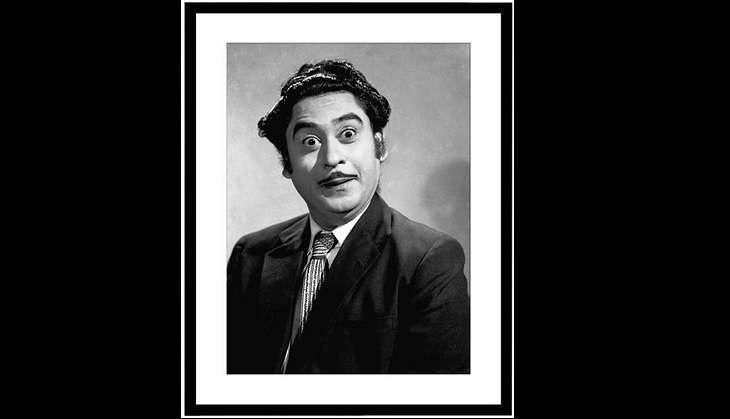 Today is singing sensation Kishore Kumar's 87th birth anniversary. The same singer who made people laugh, cry, reminisce, smile, et al, with his mellifluous voice. Right from Bheegi Bheegi Raaton Mein to Yeh Shaam Mastani, Kishore Kumar's songs are ever green, to say the least.
On his birthday, here are 5 interesting facts about the legend:
1. Kishore Kumar had a plaque on his bungalow gate that read: 'Beware of Kishore'. When a friend visited him one day, Kumar was cordial as usual. However, when the man stood up to leave, holding out his hand to Kumar for a farewell handshake, the singer bit his hand. The man was shocked, but Kishore Da laughed. "Didn't you see the sign on the gate?" he asked.
2. Filmmaker Ramesh Sippy shares this story. One day, Sippy accidentally bumped into Kishore Kumar at Juhu beach. Kishore Da refused to recognise him and threatened to call the police. Later, when Sippy met Kishore a at a studio, he was surprised that Kishore Da acted friendly, even telling Sippy that he must have met somebody else at Juhu beach because he hadn't been there for a while.
3. The Rajesh Khanna and Amitabh Bachchan starrer Anand was first offered to Kishore Kumar and Mehmood. When filmmaker Hrishikesh Mukherjee visited Kishore Da at his bungalow, he was stopped by the watchman. The watchman had mistaken Mukherjee for another Bengali producer, who Kishore Da refused to let into his home. So, Anand went to Rajesh Khanna.
4. Once, when a director dragged Kumar to court for not following his instructions on the sets of a film, Kumar decided to take him very seriously. While shooting a scene in which he was driving a car, Kishore Da kept driving till he reached Khandala because the director had forgotten to say 'cut'!
5. Kishore Kumar's room had weird things: a spooky interior and decor that included skulls and bones and striking red lights!