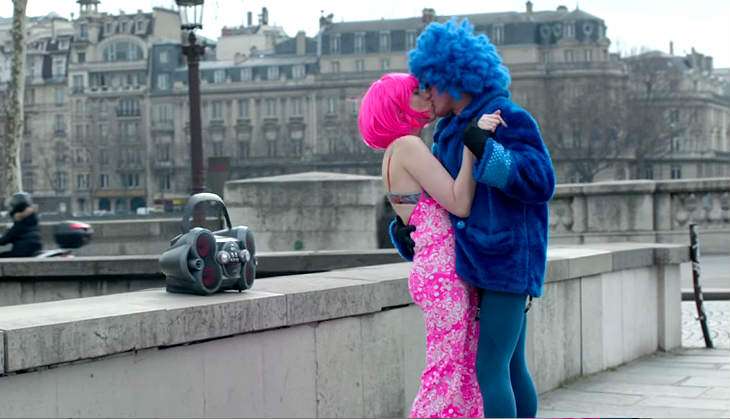 The first song from Aditya Chopra's Befikre, Laboo Ka Karobaar, has been unveiled.
The promotional number, sung by Papon, justifies the very essence of the film, which encourages viewers to love without a care in the world.
The sweet song comes with a strong message: Go ahead, love unconditionally.
Like the sneak peeks of the film before it, the video has lots of kisses between the lead pair. But before you jump to conclusions, it does not feature Ranveer Singh and Vaani Kapoor.
Nothing in this video makes for an awkward watch. Watch it here:
The video features a montage of people in love from all around the world, sharing a kiss. Each kiss tells a story, with each scene being branded with messages like: "A kiss comes in all sizes. A kiss is ageless. A kiss is freedom. A kiss is unconditional. A kiss is your choice. A kiss never leaves you. A kiss finds you," to name a few.
The video ends with the message: 'Kiss carefree, love carefree, live carefree'.
Aww-worthy indeed!
The film, which has been shot in Paris, claims that it will portray the essence of romance in a manner that Bollywood has never seen before.
Produced by YRF, Befikre is slated for release on 9 December.