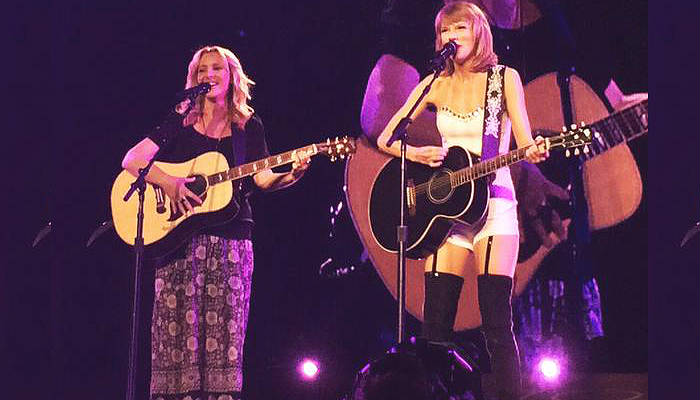 F.R.I.E.N.D.S.' star Lisa Kudrow joined pop singer Taylor Swift on stage last night and surprised all as the duo sang 'smelly cat' together. The duo was joined by the audience chanting 'smelly cat', building up a complete 90s nostalgia.
Seems like Swift's 1989 world tour is having a lot of surprises. Earlier too, the Bad Blood sensation was joined by another F.R.I.E.N.D.S.' star Matt LeBlanc during her Style performance.
Kudrow, who played Phoebe Buffay on the NBC hit made 'smelly cat' popular by singing it with her own signature charm. The song became so famous that a group of Portuguese comedians had named their show as Gato Fedorento which means smelly cat in Portuguese, claiming they were fans of F.R.I.E.N.D.S.
Check out how Swift and Kudrow enthralled the audience at Staples Centre in Los Angeles last night.
And just for that sweet recapitulation, here's the iconic 'smelly cat' from F.R.I.E.N.D.S.