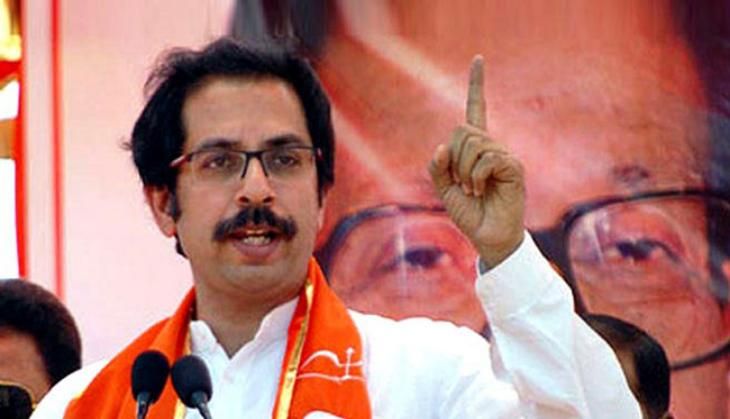 Social media posts portraying the Shiv Sena leadership in poor light have gone viral, apparently put out in response to Sena's attack against BJP, reflecting a growing strain in their ties ahead of the Mumbai civic polls, due in 2017.
The posters, with the slogan 'i supportNaMo', have caricatures and images of Sena president Uddhav Thackeray and spokesperson Sanjay Raut.
One poster mocks Uddhav, saying 'the country is not run on the blessings of the father (late Bal Thackeray) and Matoshri' (which in Marathi means mother and is also the name of the Thackeray residence in Mumbai). Another has photos of Delhi Chief Minister Arvind Kejriwal, Congress leader Digvijay Singh, Raut and Uddhav, describing them as 'birds of a feather'.
So far, no BJP leader or spokesperson has claimed responsibility for the posters, amid reports that it may be the handiwork of BJP's Mumbai unit president Ashish Shelar, who has adopted a strident posture against the Sena ahead of the crucial 2017 BMC polls.
Sena spokesperson Raut recently likened the BJP regime at the Centre with the "rule of the Nizam".
Addressing a Sena rally in Aurangabad on Wednesday, Raut had slammed Prime Minister Narendra Modi for not visiting the drought-hit Marathwada region.
"The PM had all the time to campaign in West Bengal and Tamil Nadu. He addressed 35 poll meetings in West Bengal and 40 in Tamil Nadu. However, the PM couldn't find time to tour Marathwada where farmers are dying because of acute water shortage," Raut said.
Maharashtra BJP chief Raosaheb Danve responded to the attack, saying his party would give an "appropriate reply" to the Sena.
-PTI