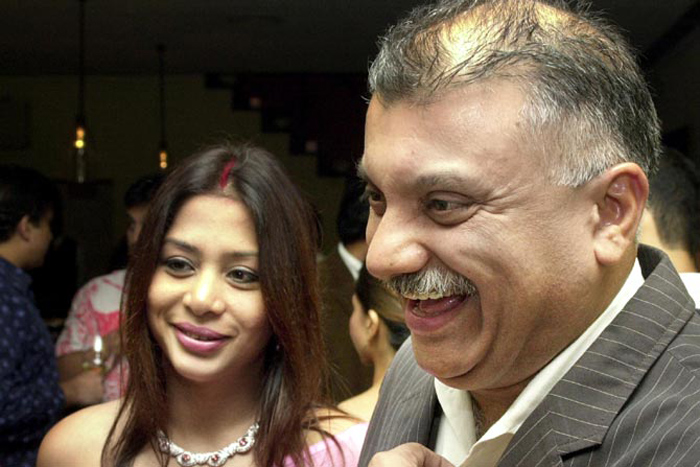 The Sheena Bora case seems to grow murkier with every passing day. CBI investigation into the case has revealed that months after Sheena's murder in April 2012, Indrani and Peter Mukerjea went to the police to ask for her call records.
According to reports, the visit was made with an intention to both convince the police of their innocence - by reporting that Sheena was missing - and to establish an alibi by corroborating facts with Sheena's call records.
Peter was arrested last week, three months after Indrani Mukerjea was arrested on charges of Sheena's murder. Indrani, her former husband Sanjeev Khanna and driver Shyamvar Rai, are under judicial custody.
According to the CBI, Peter knew all along that Sheena was dead. He also knew that she was missing but did not file a missing complaint. The CBI alleged that Peter also misled his son Rahul - who was engaged to Sheena at the time of the crime. Rahul had tried to file a missing persons complaint but Peter convinced him otherwise, claiming he had spoken to Sheena.
According to the CBI chargesheet, Indrani and Peter, had approached senior police officer Deven Bharti, who is now a Joint Commissioner. The Mukerjeas allegedly told Bharti they needed help to trace a relative who had been missing for days and that they wanted her call records.
They allegedly gave the officer Sheena's mobile number and asked for help to trace her location.
Bharti reportedly told the CBI that he had assigned the case to an officer. He said that Indrani and Peter had later informed him that the missing person had been traced.
The CBI has reportedly quoted Bharti as a witness in the chargesheet.