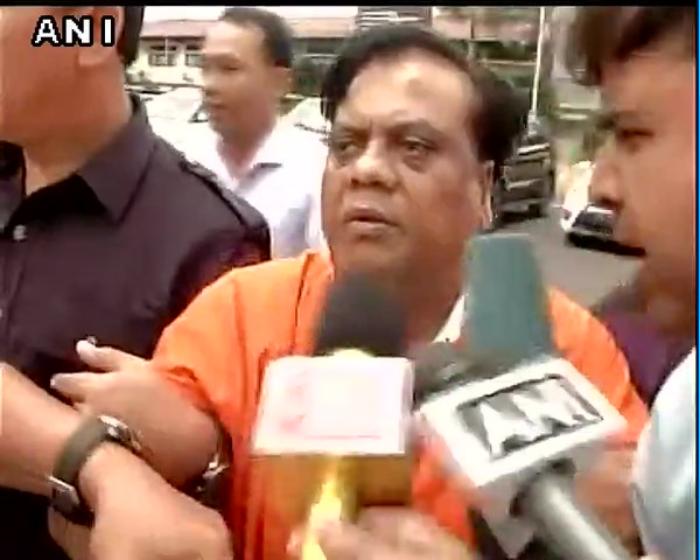 As Chhota Rajan is likely to head back to India today, the role of the Mumbai Police has been brought under the scanner. According to media reports, the Centre isn't comfortable in allowing Mumbai Police to handle the Rajan case.
Apart from the CBI, the Delhi Police has also been roped in to take the case forward. The Delhi Police, which is under control of the Centre, is considered to be more reliable.
The Delhi Police will interrogate Rajan in connection with an FIR they had registered against him for an extortion made in 2011 to a southeast Delhi businessman.
A two-member team of the Delhi Police have taken along documents pertaining to this case along with that of six other FIRs registered against Rajan and his men in west and southeast Delhi in 1999 and 2001, respectively.
The Times of India reported that the Delhi Police has been involved as the Mumbai Police does not hold a "good record" in the eyes of the Indian intelligence agencies when it comes to Rajan.
Rajan has been an informer for the Indian intelligence agencies against Dawood Ibrahim and D-Company. Any further blow to Rajan may put the credibility of Indian agencies at stake and shake the confidence of its global agents and informers.
After Rajan arrives in India, Delhi Police may get to interrogate him 'on merit'.
The 2005 case where the Mumbai Police cornered former intelligence chief Ajit Doval, who is presently the NSA, near Ashoka hotel in Delhi, along with two of Rajan's associates, is a case in point.
The Mumbai Police team, allegedly on a tip-off by the D-Company, had refused to let go of Vicky Malhotra and Farid Tanasha despite Doval repeatedly telling them that they were assisting the Indian intelligence.
Another reason for trusting the Delhi Police is that they had tapped a phone call between Dawood's number one man Chhota Shakeel and three of Rajan's men. During the conversation Rajan's men had tipped off Shakeel about Rajan's whereabouts in Australia.
The intercepts were sent at the highest level in the government by the Delhi police chief in mid-April this year. According to a TOI report, the operation had saved Rajan's life, as he was 'mysteriously' informed about D-Company's plans and went underground thereafter.
According to an NDTV report, Rajan had told reporters in Bali, "The Mumbai Police has done a lot of 'atyachar' (atrocities) on me...the government should look into that. Some in the Mumbai Police are mixed up with Dawood".