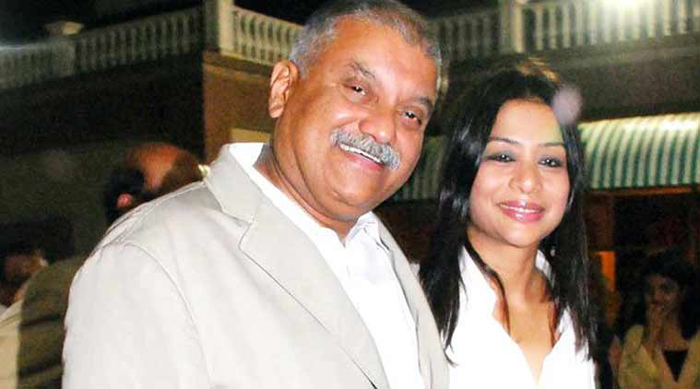 The Sheena Bora murder case turned murkier on Thursday night after the Central Bureau of Investigation (CBI) arrested former media magnate Peter Mukerjea.
Peter has been booked under Section 201 of the Indian Penal Code(causing the disappearance of evidence of offence, or providing false information).
The CBI also filed a 1,000 page chargesheet in the case against Indrani, her former husband Sanjeev Khanna and driver Shyamvar Rai. Peter's name will be now included in the additional chargesheet.
Here are the four latest twists in the case
Did Peter know everything?
According to a Economic Times report, Peter had been evasive during the CBI examination on 19 November, which eventually led to his arrest. The CBI also suspected Peter's possible involvement in the case after he gave contradictory responses to questions on Sheena's murder.
The Indian Express reported that a senior CBI official stated that Indrani had given enough indications that he knew about the murder.
According to a report by The Hindu, Peter not only knew about the murder, but also knew that Sheena was Indrani's daughter. After Peter and Indrani's wedding in 2003, a letter from Indrani's parents requesting financial support for her two children, Sheena and Mikhail had reportedly landed on Peter's desk at work.
The money trail
According to a DNA report, the financial angle in the case may have been a reason behind Peter's arrest.
The report mentions that Peter and Indrani had taken a loan of Rs 87 crore, of which only half went into buying shares of INX Media Pvt Ltd. It also mentions that INX Media in 2012 had paid 'one of its directors' - which could either refer to Indrani or Peter. An amount of Rs 87 crore was also shown as a loss for the company.
Did the Mumbai Police shield Peter?
Reports suggest that the Mumbai Police top cops may have shielded Peter in the case. According to media reports, some IPS officers from Maharashtra Police are under the CBI's scanner.
Former IPS officer and lawyer YP Singh stated that he wasn't sure whether the Mumbai Police were shielding Peter, but stated that it was evident that the proper steps of interrogation had not been followed despite Peter being under suspicion.
Who will represent Peter in court?
Peter will soon be produced before a court. But who will represent him?
The Indian Express has reported that Peter's lawyer Mahesh Jethmalani will not be representing him. Jethmalani reportedly said he had no clue as to who would represent Peter.
(With inputs from PTI)