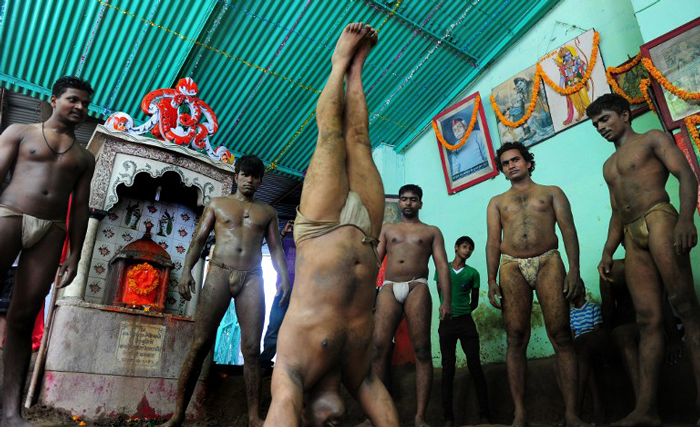 Setting a great example of tolerance and religious harmony, some Muslim pehalwans (wrestlers) at the Mallaka Chautra Akhada of Shahganj in Agra shaved off their heads after their Guru's (teacher) pet langoor died.
The act was performed as many Pehalwans unitedly went bald marking the the 'tehravi' of the langoor, reports the Times of India.
All the wrestlers in this Akhada use Pehalwan as their surname irrespective of the religion.
One of them told TOI that he also offers prayers to Lord Hanuman on Tuesdays so as to achieve strength and focus just like him.
Former Uttar Pradesh Chief Minister Mulayam Singh Yadav presented the Pehalwans an award at a wrestling event in Saifai when they defeated wrestlers from Delhi and Haryana.