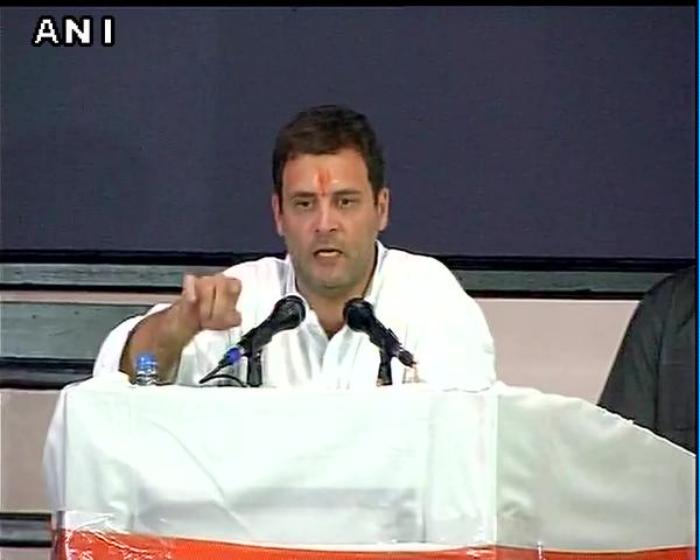 Congress Vice-President Rahul Gandhi, on 21 September, addressed his party workers in Mathura, Uttar Pradesh. Apart from motivating the workers, Gandhi continued his attacks on Prime Minister Narendra Modi and BJP.
He said that he used consider his party workers as an army which had some soldiers and captains, but now he sees them as his own family. "All party workers are my family, and nobody can be removed from the family," he said.
He added, "There will not be a single person present here who does not have Congress' DNA in their blood." Gandhi praised the ideological stand of his party and said that even though Congress came fourth in Lok Sabha elections, its ideology was still the best.
"We have different ideologies in Congress, this is not RSS," he said. Targeting Modi, he said that the amount of damage Modi was doing to his own image was more than the damage done by others.