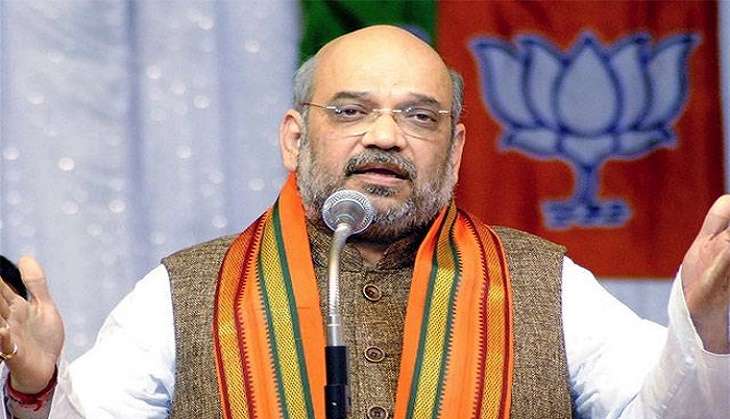 Maintaining that the BSP cannot be a replacement for SP, BJP President Amit Shah today said that only his party can provide "an effective alternative" to the two parties and ensure Uttar Pradesh's development, as he gave the people of the state "full credit" for BJP's majority in the Lok Sabha.
"The full credit for the full majority government at the Centre goes to UP... BSP cannot be an alternative to SP and cannot develop the state... It is only BJP which can be an alternative to these parties," he said.
Exhorting party workers to resolve to "uproot" both BSP and SP, Shah said he was confident that his party will form the government with a two-third majority in the 2017 Assembly election.
"For 15 years, turn by turn, you gave an opportunity to SP and BSP. Now give a chance to BJP," he said.
Taking a dig at BSP over its leaders quitting, Shah said its chief Mayawati will be left alone in the party by the time the polls are held in 2017.
Attacking the Akhilesh Yadav government over alleged corruption and failure on the law and order front, he said the benefits of various initiatives of the Modi government were not reaching the masses because of the SP government.
Shah said the UP government was "peculiar" in the sense that instead of giving land to the poor, it was giving it to "goonda" elements in the party.
Referring to the Jawahar Bagh incident in Mathura where violent clashes between police and encroachers left 29 people dead earlier this month, he stressed that a government which could not protect its policemen cannot give security to the common man.
Blaming the state government for the delay in setting up AIIMS in Gorakhpur, Shah asked the chief minister not to worry about it as the BJP, after it forms the government in the state, will find a way out.
-PTI