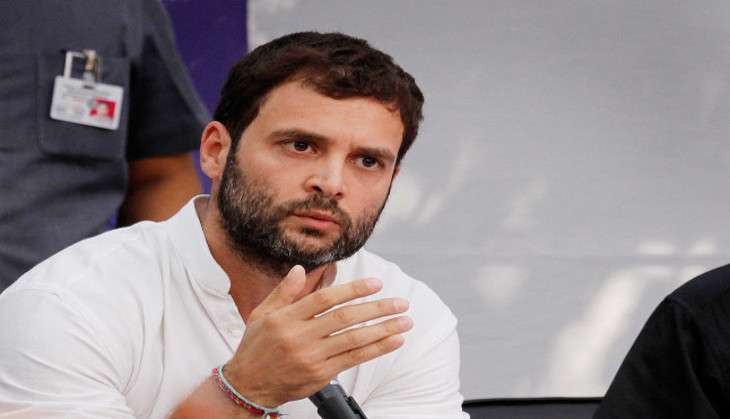 Rahul Gandhi will embark on a 'mahayatra' from Deoria in eastern Uttar Pradesh to Delhi on 6 September traversing as many as 233 assembly constituencies to reach out to people ahead of crucial assembly polls slated early next year.
Rahul's programme was announced by AICC general secretary Ghulam Nabi Azad, who said the Congress vice president would travel through 39 districts of Uttar Pradesh covering 2,500 km in the nearly month-long exercise.
The 'mahayatra' is a programme organised after the successful road show of Sonia Gandhi earlier this month and the two yatras of state party leaders which are currently going through various districts of the state.
Azad said no big public meeting is being planned during the mahayatra in which Rahul will address small rallies as also hold road shows in towns along the way.
Asked if the Congress vice president would visit Ayodhya as part of the mahayatra, Azad evaded a direct answer saying, "He would visit whatever places that would come in between and not to create any controversy out of it."
The senior Congress leader, who is also in-charge of party affairs in Uttar Pradesh, said Rahul will meet men, women, and the youth and discuss the various issues that they are facing. He said in 21 districts Rahul will have 'khaat sabhas' also while there will be road shows in numerous large towns and cities.
Azad claimed that Rahul's interaction with party workers and Sonia's roadshows have been a success so far.
-PTI