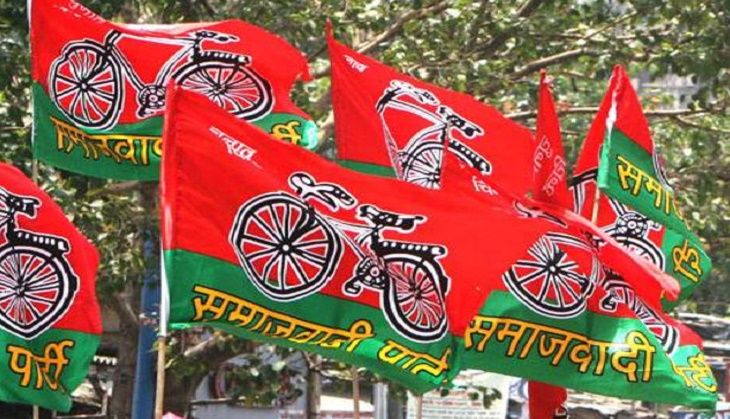 Samajwadi Party (SP) supremo Mulayam Singh Yadav today asked party workers to first understand an issue and then speak on it.
"I have repeatedly told party leaders and workers that they should first read and write and then speak. You must read, write and speak, then only you will be able to do good politics," he said at a function to mark the 70th birthday of his brother Ram Gopal Yadav and release of his book 'Sansad Me Meri Baat'.
He said those in politics or those willing to enter politics must read Ram Gopal's book which raises several issues and enlists suggestions on ways to solve them. "Only criticism is not enough. Along with criticism, you should also talk about suggestions," he said.
Chief Minister Akhilesh Yadav said the country needed a secular and socialist leader today. "We are going to polls... In such a situation people will get a chance to know about the stand of 'Samajwadis' on various issues through Ram Gopal's book," he said at the function.
Addressing the gathering, Ram Gopal said, "Netaji (Mulayam) forced me to join politics. I was a lecturer in a degree college and never thought I will come to politics."
"Election for block head was to be held. Netaji came, asked me to file nomination and I was elected. Later, I became chairman of zilla panchayat and on 5 July 1992 Netaji sent me to Rajya Sabha," he said.
"People might know that several senior leaders were displeased at that time. We had only 29 MLAs and we needed 36 votes. It was due to the charisma of Netaji, I got 44 first preference votes in the Rajya Sabha election," he recalled.
Mulayam's another brother and senior cabinet minister Shivpal Singh Yadav said only' Samajwadi' can fight communal forces. "If we move ahead with the thoughts of (Ram Manohar) Lohia and Netaji, it will create a problem for communal forces," he said.
-PTI