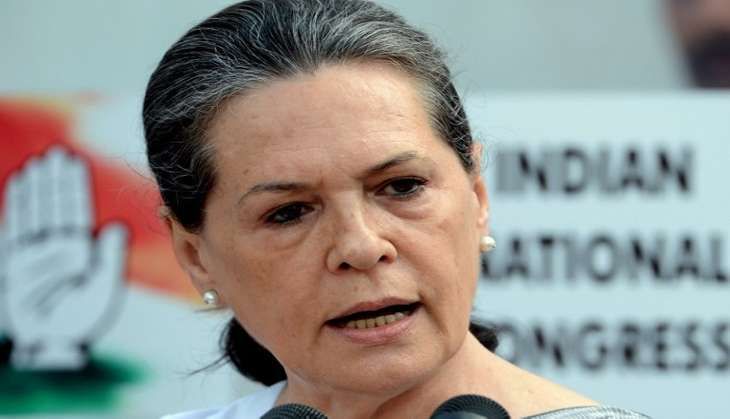 After sounding the poll bugle in Uttar Pradesh, the Congress has been working aggressively to revive its fortunes in the state, where it lost power 27 years back. First, it was Rahul Gandhi, who despite bad weather conditions, met at least 50,000 party workers in Lucknow on 29 July. Now, it's Sonia Gandhi's turn to woo the voters in the state.
On 2 August, Sonia will be holding a roadshow in Prime Minister Narendra Modi's constituency -- Varanasi. During this tour, she will try to reach out to the common man. Apart from holding a roadshow, Sonia will also meet those who are associated with the cleaning of river Ganges. She is also expected to corner PM Modi in his constituency by raising this issue.
Counter Modi in his own territory
According to sources, Sonia Gandhi is marking her entry into the election campaign for the UP Assembly polls from Varanasi. PM Narendra Modi had given great importance to Varanasi during the 2014 Lok Sabha election.
Sources also say that Sonia Gandhi's Varanasi visit will mobilise the Congress cadres. A delegation of Congress leaders are working on the details of the proposed roadshow and her itinerary. According to party sources, during the roadshow, she will reach Kashi Vishwanath temple in the evening and will take part in the famous 'Ganga Aarti' too.
The party is maintaining a discreet silence over Priyanka Gandhi's role and extent of involvement in the UP elections.
According to senior Congress leader Gulab Nabi Azad, Priyanka will have to define her own role. But he accepted that she will be one of the greatest strengths of Congress' campaign and the party will capitalise on her popularity to the fullest extent.