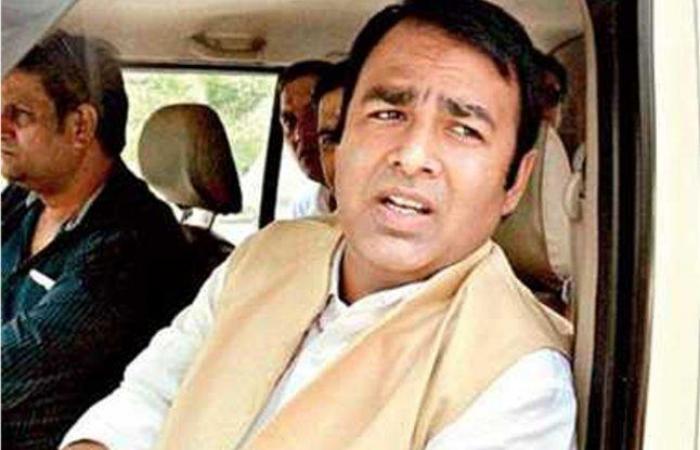 NP Singh, the District Magistrate of Dadri, Uttar Pradesh told media that appropriate action will be taken against BJP MLA Sangeet Som as his entire speech in Bisara village was videographed and has been sent for examination.
"Whatever he(Som) spoke has been videographed. I have asked legal experts to examine his statement, the statement he made in the village and the statement he made to the media persons. If any action is needed to be taken as per law, it will be taken," he said.
The district authorities decided to further restrict entry of visitors to the troubled spot as tension spread to nearby areas after meat pieces were found last evening in Chithera village, which is about five km from Bisara.
Dadri DSP Anurag Singh said some persons had kept the meat pieces in the village to create communal disturbance. Singh also directed that a police case be registered against fringe group for violating prohibitory orders imposed since the killing of a 50-year-old man by a mob allegedly over rumours that he had eaten beef, and allegedly making inflammatory speeches.
In Lucknow, Azam Khan alleged that the Dadri lynching was "pre-planned and executed" by BJP. He also attacked the RSS, saying it is looking for issues to divide communities on religious lines. The SP leader said that he will sent a letter to the United Nations about the Dadri killing.
BJP leader Sanjay Rana, father of Vishal Rana who is an arrested accused in the case, claimed his son was 50 km away from the village when the lynching incident took place. While demanding strict punishment for the guilty, he said the investigation into the case should be conducted by an independent agency.
Also, the party denied that they had asked Som to visit Dadri. The President of Uttar Pradesh unit, Lakshmikant Bajpai said "The party has nothing to do with what he said in Dadri. What he said is not the official party line."
50-eyar-old Iqlakh was dragged out of his home by a 200-strong mob and beaten to death after a public announcement from the local temple that the family had slaughtered a calf and eaten its meat.
-PTI