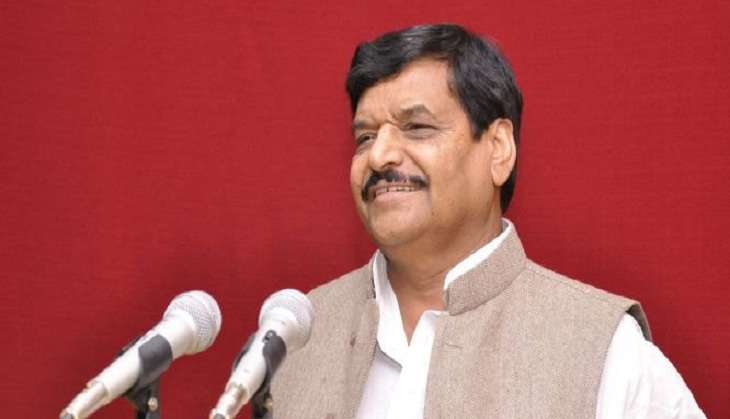 Asserting that the Samajwadi Party is not in any kind of trouble, party leader Shivpal Singh Yadav on 15 September said if he is given a responsibility, he would work to the fullest to fulfil it.
"Whoever is given responsibility, whatever it be...we have to follow that. The party is not in trouble. If I am given a responsibility, I will work to the fullest for it. Nobody can challenge Netaji's decisions. In 2011, when I was the state president, back then I was removed and Akhilesh was given responsibility and I accepted that. Netaji took that decision carefully and after consideration surely," Shivpal said.
Shivpal said it is the right of Uttar Pradesh Chief Minister Akhilesh Yadav to decide on the allocation of departments.
"I always talk with Netaji. Whenever I want, I talk with him. Whenever I sought an appointment with Chief Minister Akhilesh, I got it. I didn't know that I would be made state president so soon. The decision of departments allocation is of the Chief Minister. It is his right. In what circumstances did he take this decision, we can't raise a question mark over that. We all have to remain united, it is election time and we have to form Government again in 2017. No one has the capacity in our party to disregard what Netaji says," he added.
On being asked if he is fine with Akhilesh being Samajwadi Party's Uttar Pradesh Chief Minister face for 2017 elections, Shivpal said, "I accept whatever decision Netaji takes."
Ram Gopal Yadav, Samajwadi Party's national general secretary and Mulayam's cousin, met Akhilesh in Lucknow a day after the party was thrown into turmoil over the Uttar Pradesh chief minister curtailing uncle Shivpal Singh Yadav's powers.
The move came within hours of party patriarch Mulayam Singh Yadav taking away the party's state presidentship from his chief minister son and giving it to brother Shivpal.
-ANI
Also read:Samajwadi family tiff: Ram Gopal Yadav 'blames' Amar Singh for damaging party