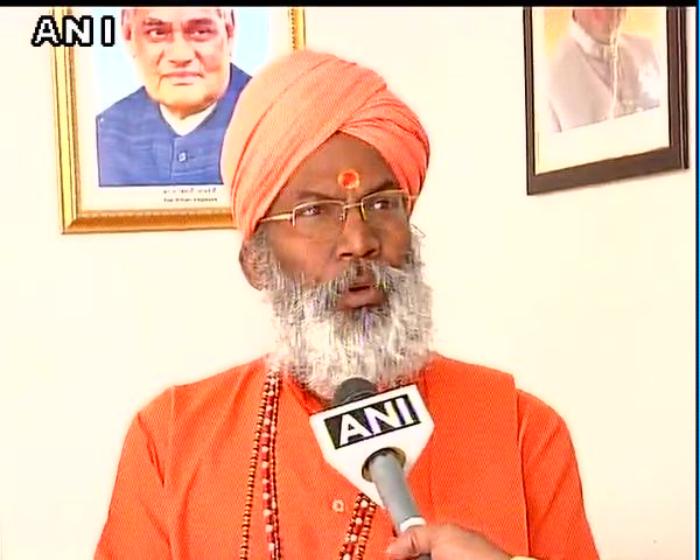 The war of words among political leaders over the lynching of Mohammad Akhlaq in Dadri continued even today with BJP's Unnao MP Sakshi Maharaj saying that death awaits those who engage in cow slaughter. "We won't remain silent if somebody tries to kill our mother. We are ready to kill and get killed," Maharaj said, adding fuel to what is already a sensitive issue.
Akhlaq was lynched by a mob in Dadri on 28 September after a public announcement from the local temple claimed that a cow had been slaughtered and that Akhlaq's family had eaten beef.
Training his guns on the state government, Maharaj said: "I don't have any issue with chief minister Akhilesh Yadav announcing Rs 45 lakh compensation for Akhlaq's family. When two girls were raped and murdered in Unnao, he gave no compensation to the family," he said.
"The Uttar Pradesh government's double standards have been exposed. The way in which the incident is being politicised is condemnable," said the MP, who has been previously accused of hate speech.
The BJP MP's remarks came on the heels of Samajwadi Party leader Azam Khan's announcement that he would take up the Dadri lynching case to the United Nations.
Taking a dig at Khan, Maharaj said, "Azam Khan is a Pakistani. He has faith in Pakistan's political force. He calls Bharat Mata a witch."